Click below to see the photos of learning displayed on this website.
Click below to see recent photographs and news on our Facebook page.
Latest School Events Events
There are currently no events.
Calendars page(s): School Events >>
There was a Consultation Public Meeting on Tuesday 10th November 2015 re the proposed school growth of Eaton Primary School.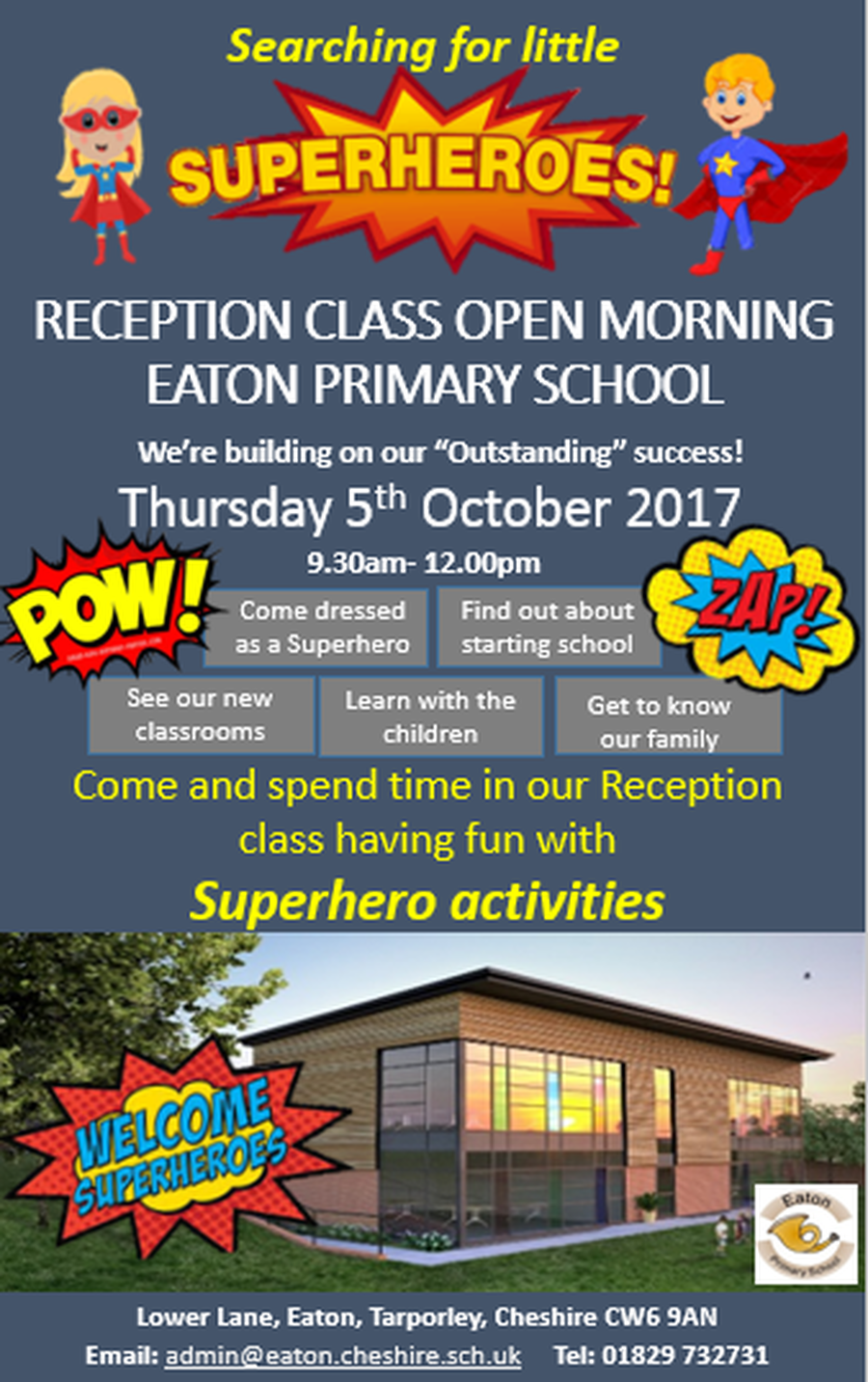 Welcome to our Outstanding school.
Eaton Primary School is a friendly, caring and high achieving school. We provide a warm and stimulating environment that allows children and adults alike to achieve their full potential. We also offer a rich and varied curriculum that inspires enthusiasm for life-long learning.

At Eaton, we view parental support as crucial to the development of our children into happy, confident and successful learners. As such, we actively encourage parents to become involved in school life. This parental partnership is vital and allows us to give the children the best possible start. Have a look through our website and Facebook page to see all of the learning and extra curricular experiences that we offer our children.
It is a very exciting time at Eaton as our school has grown from mixed classes to one form entry. We have welcomed new children this year and we currently still have some places available in all of our classes. Please get in touch and feel free to come and have a look around and meet the staff to see what we can offer your child at Eaton.