Photos of Learning
Please see our Facebook page for more photos and information about what the children have been up to:
12.10.18
Year 2 created Jasper Johns maths inspired art.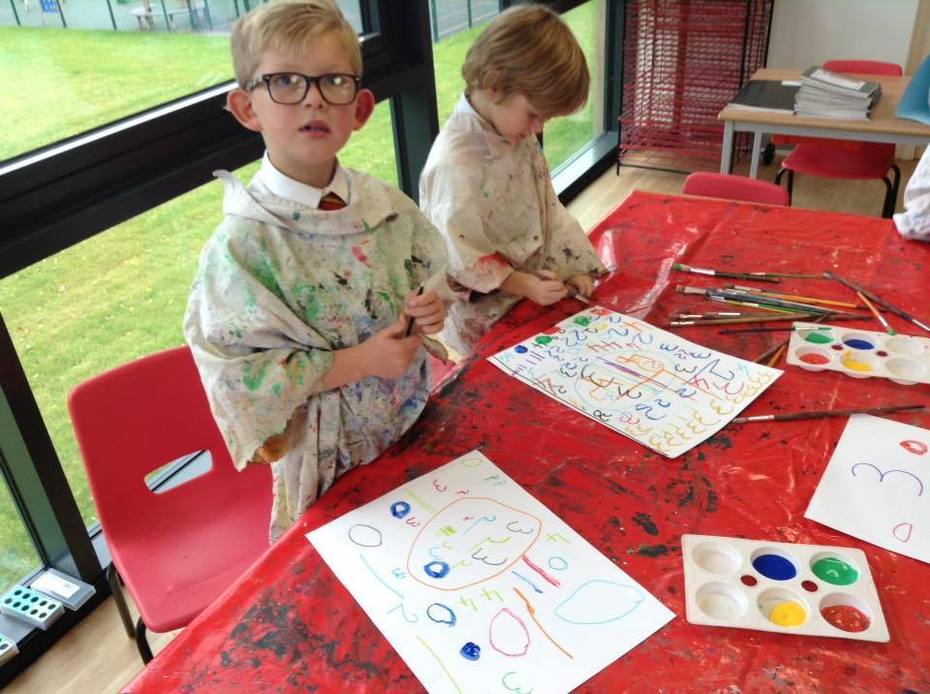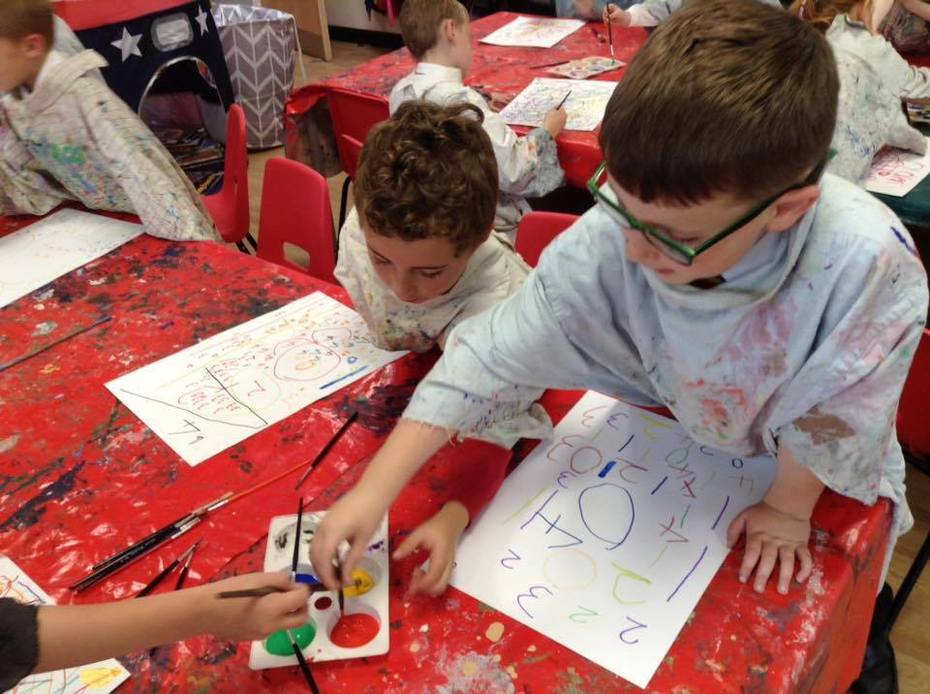 08.10.18
To celebrate National Poetry Day, Year 3 researched, wrote and performed poems inspired by Michael Rosen.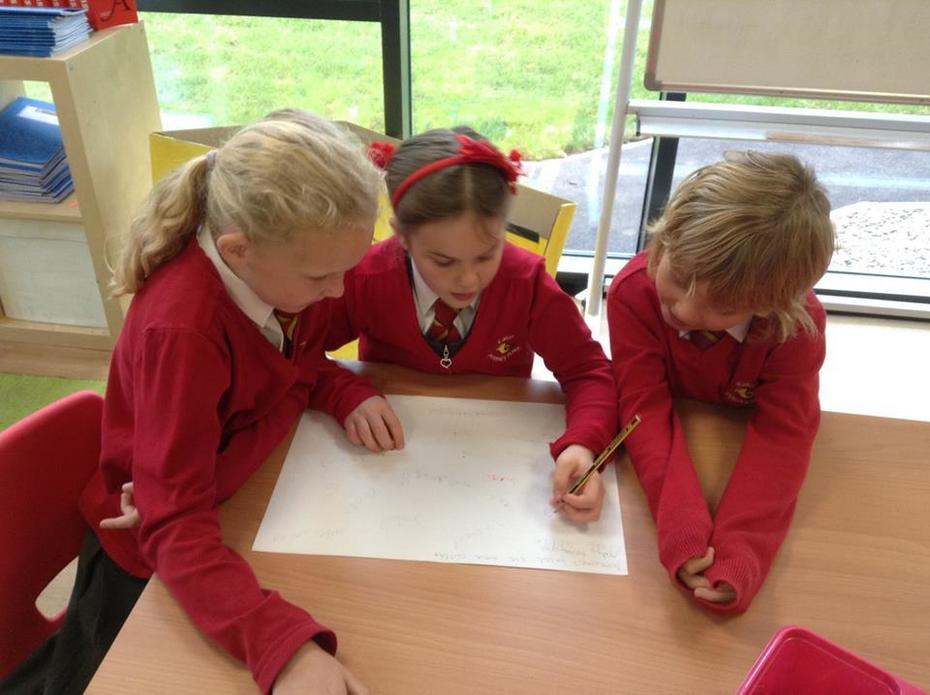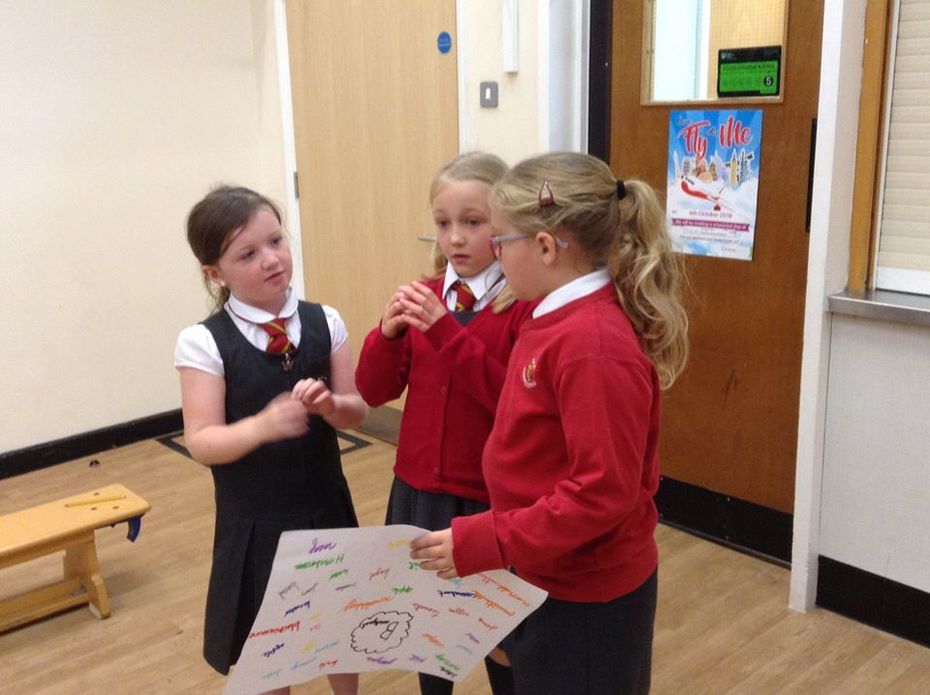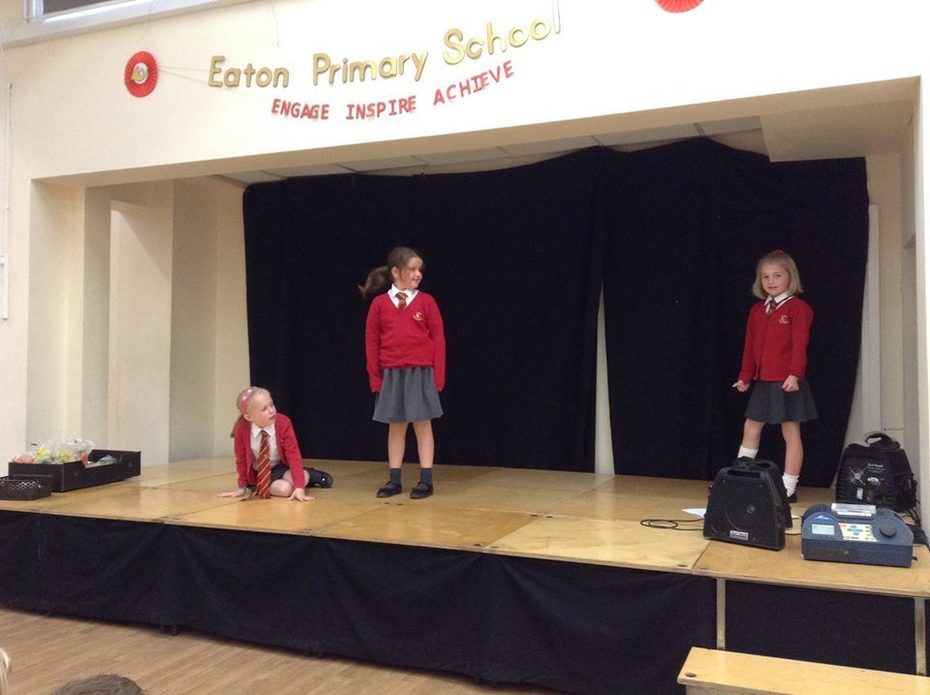 03.10.18
Year 2 have been making alien glove puppets and writing instructions on how to make them.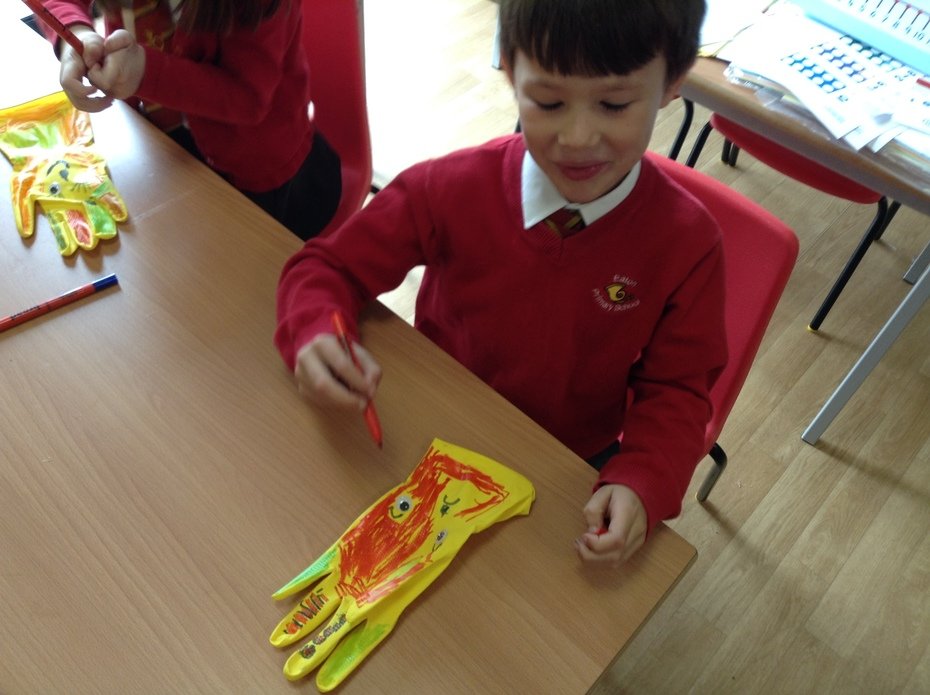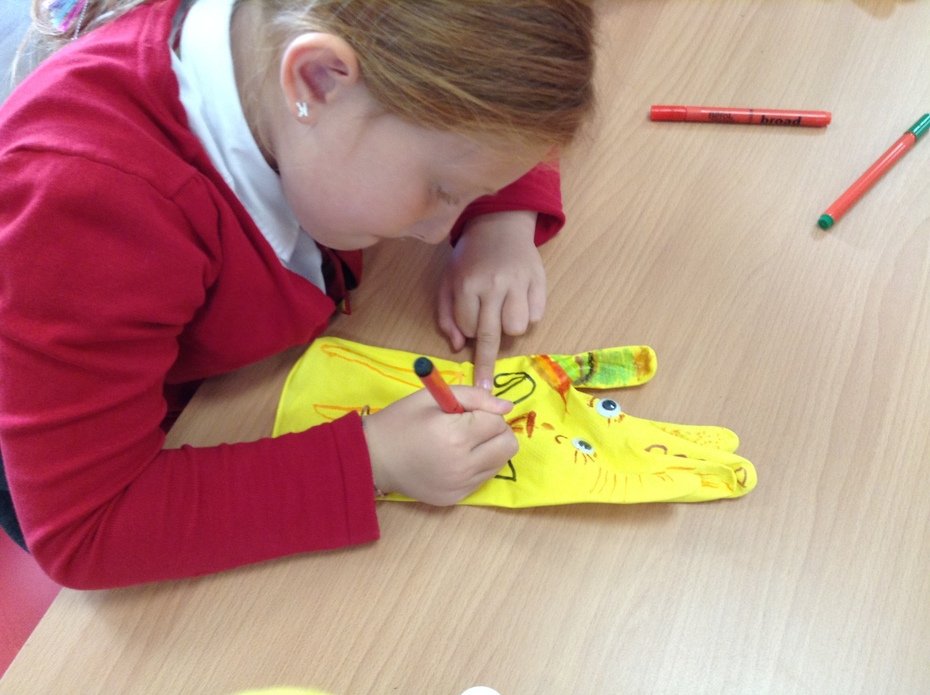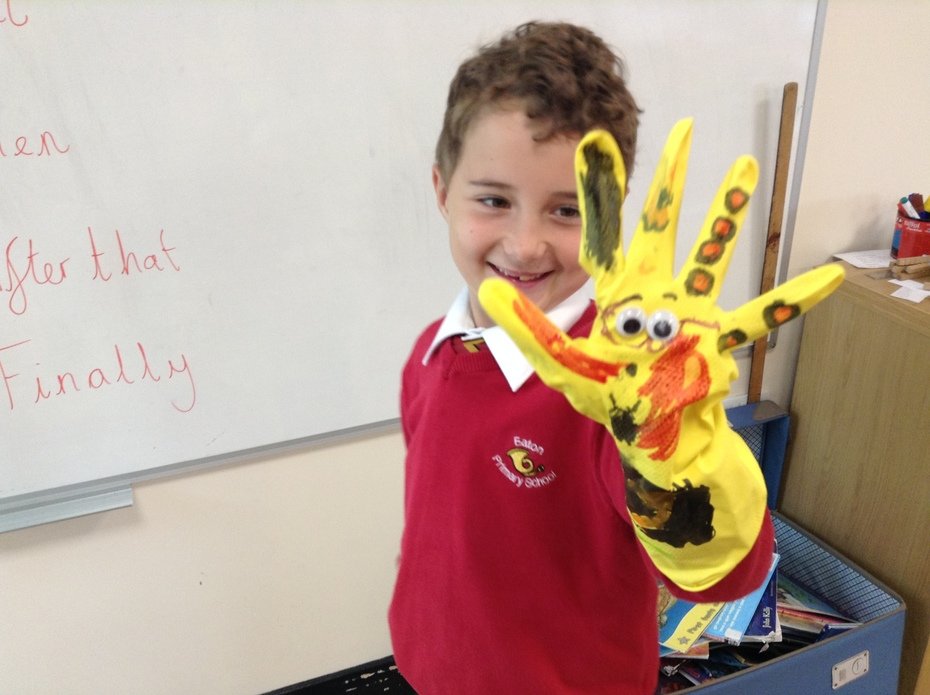 6.12.17
Year 3& 4 had a brilliant time representing the school at the indoor athletics competition at Tarporley High School.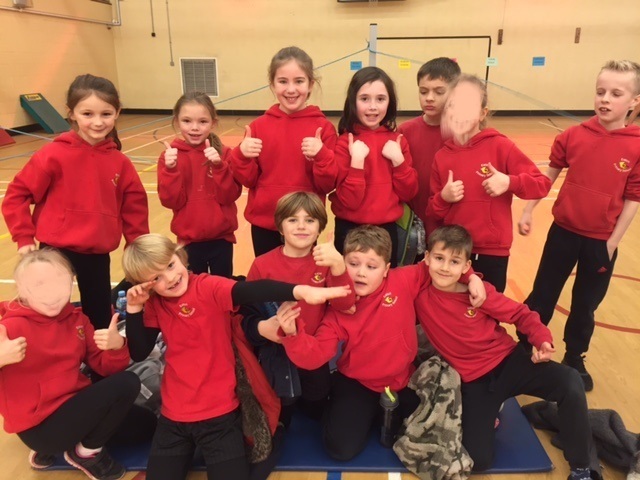 24.11.17
Year 4 have been researching ways to make pizzas healthier. Using their findings, they have designed, created and tasted their own healthier versions of a meat feast pizza.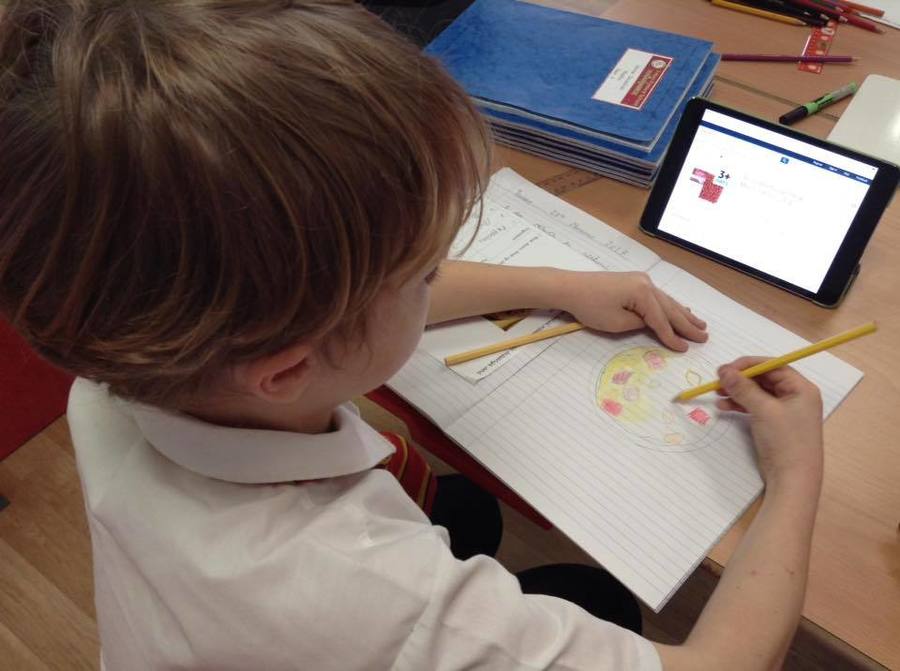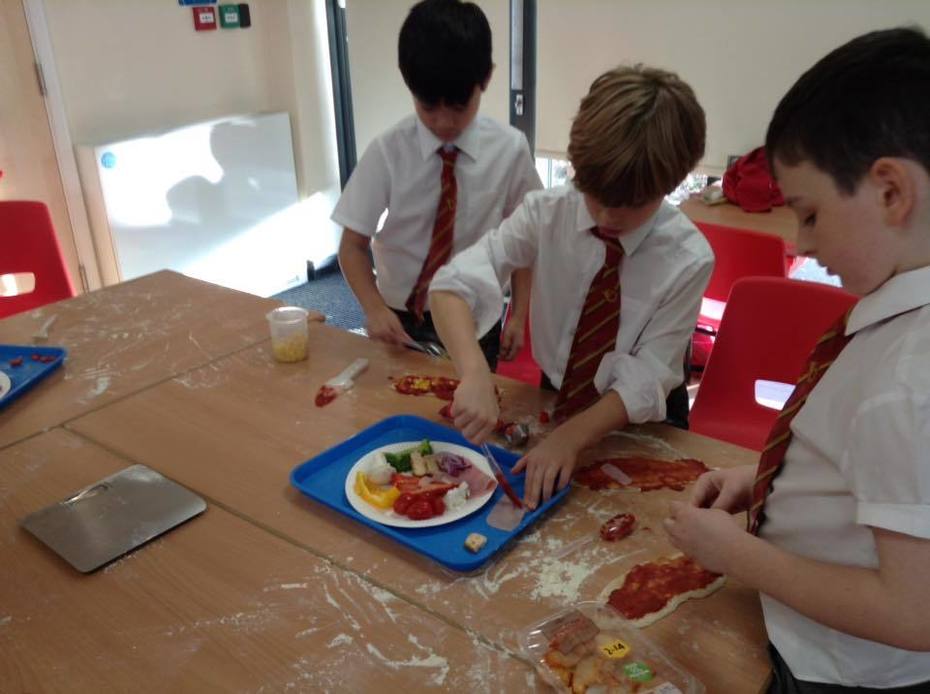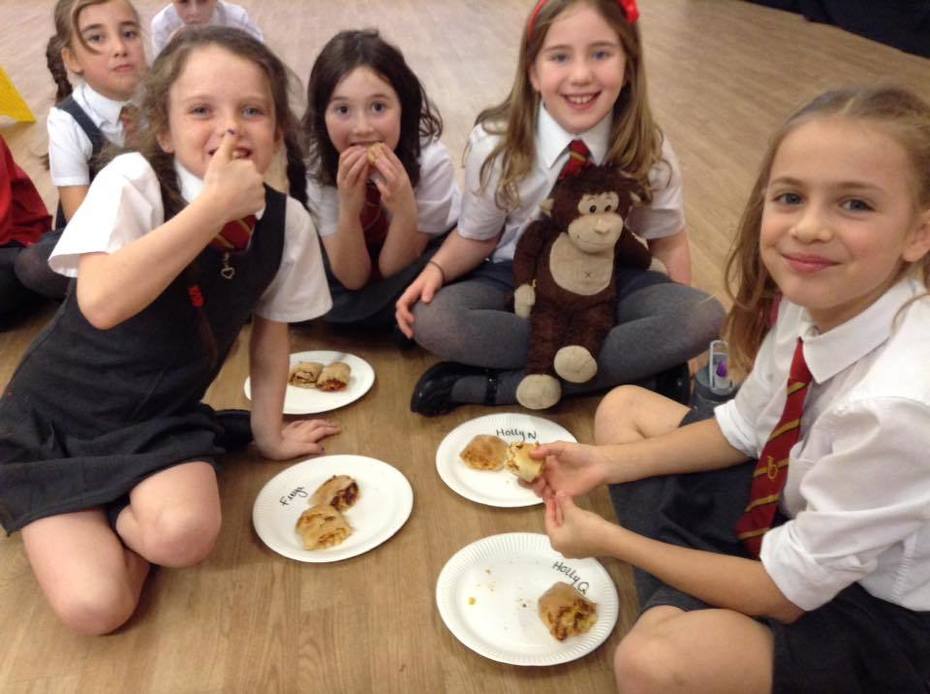 9.11.2017 Year 5 are making their own Viking Quizzes this morning. Come and have a try at answering them at the School's Grand Opening on Friday 10th November 2017 at 4 - 6 pm.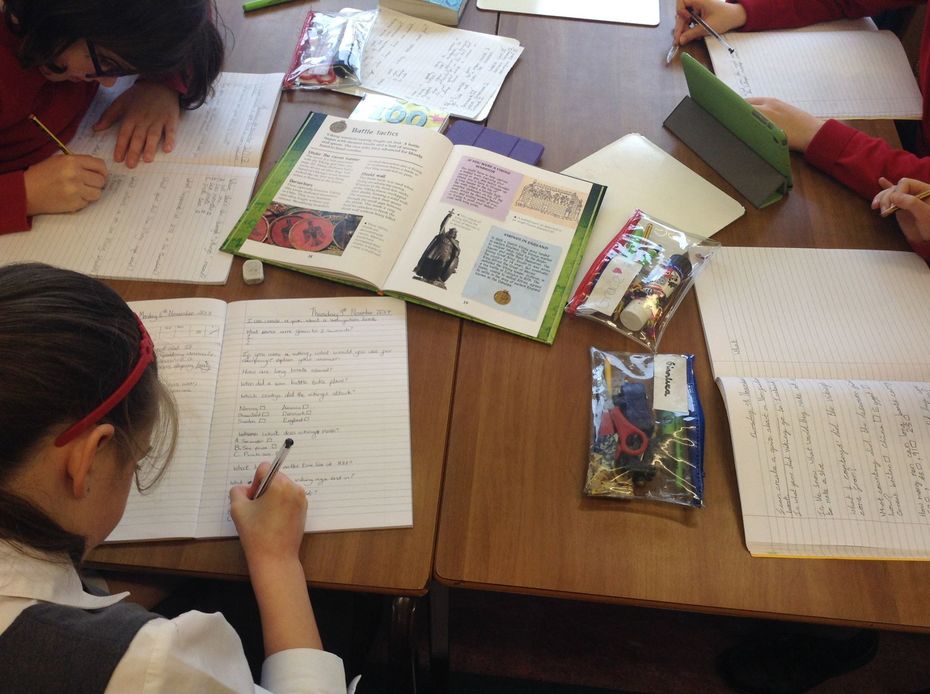 6.9.2017 Year 6 are enjoying an afternoon of coding.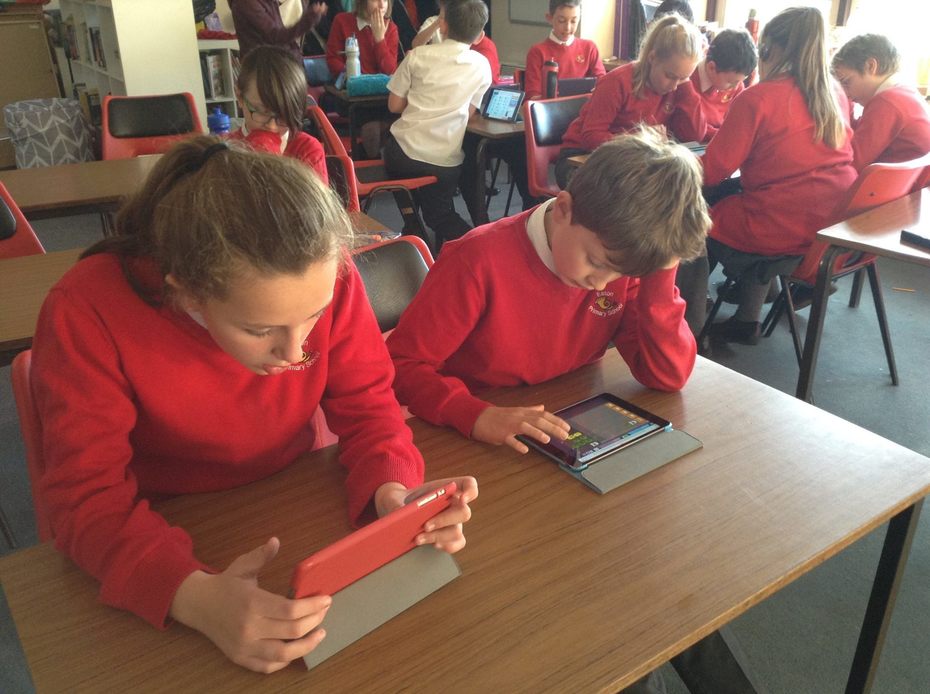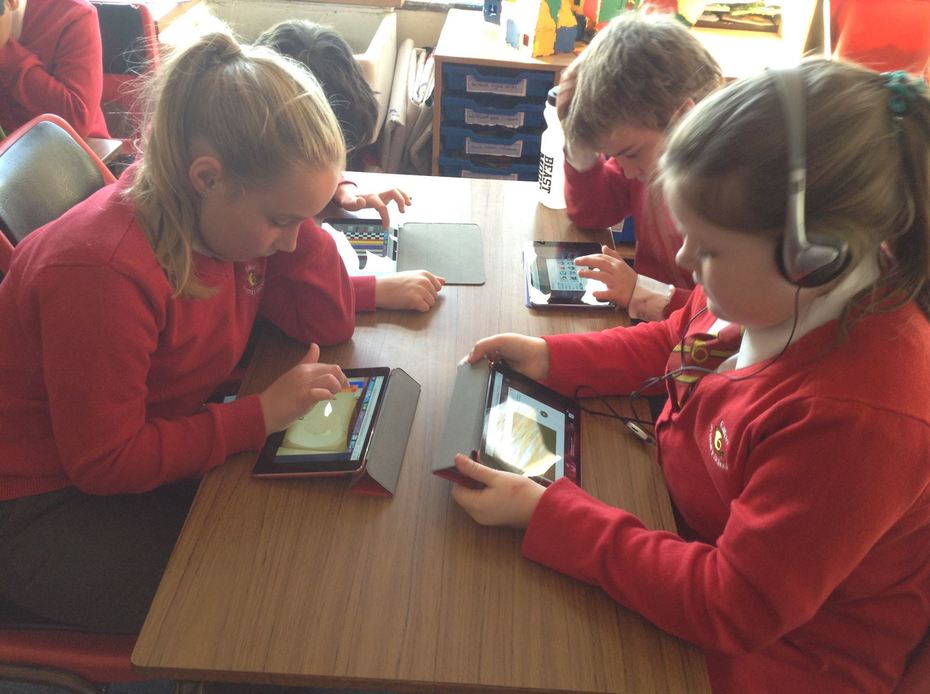 25.10.2017 Year 6 had a great time at Tarporley High School on their Transition Day.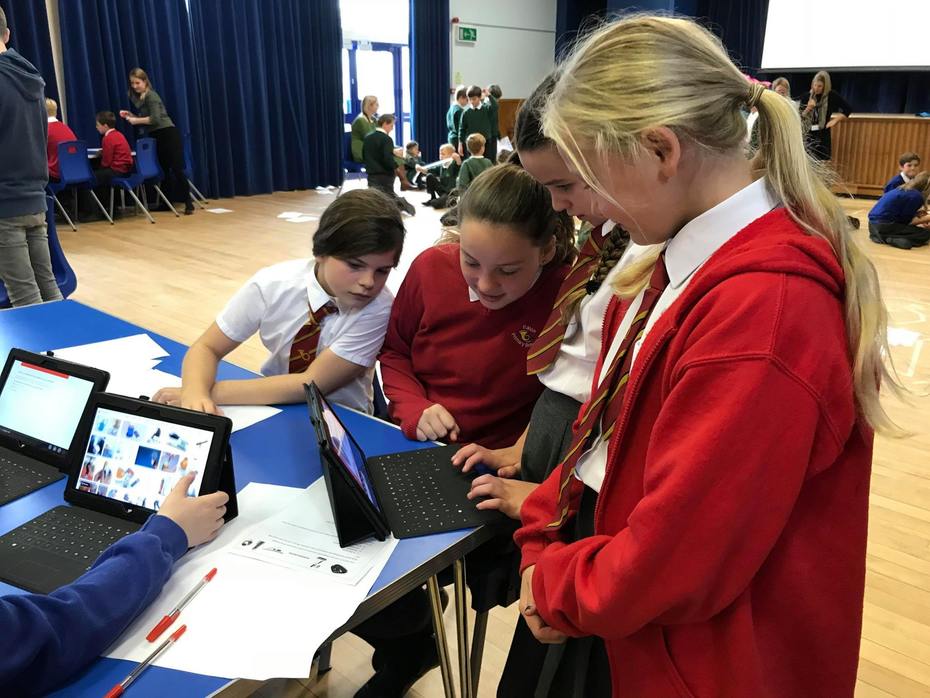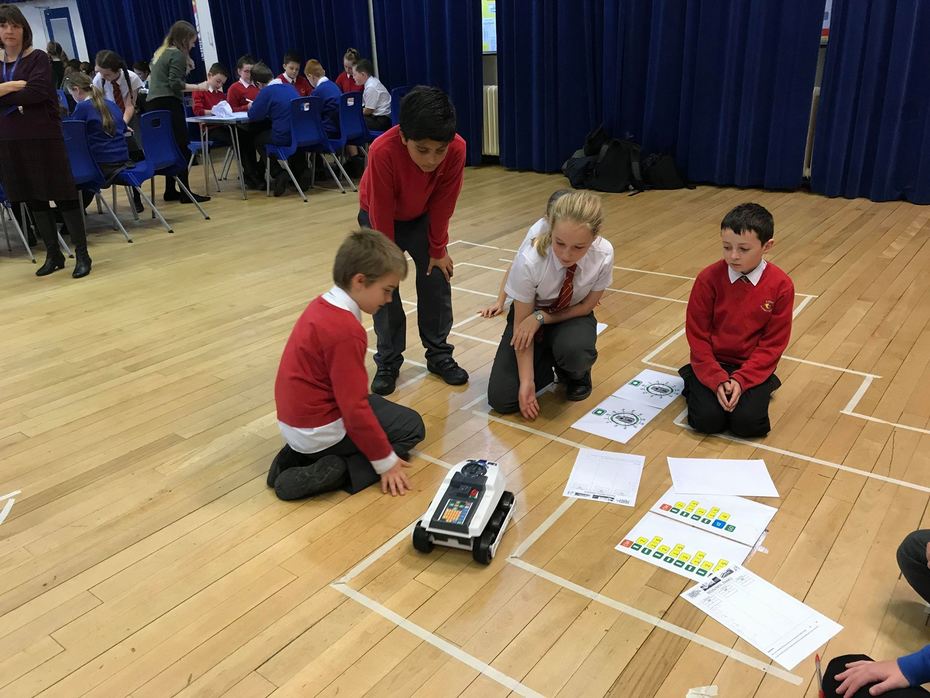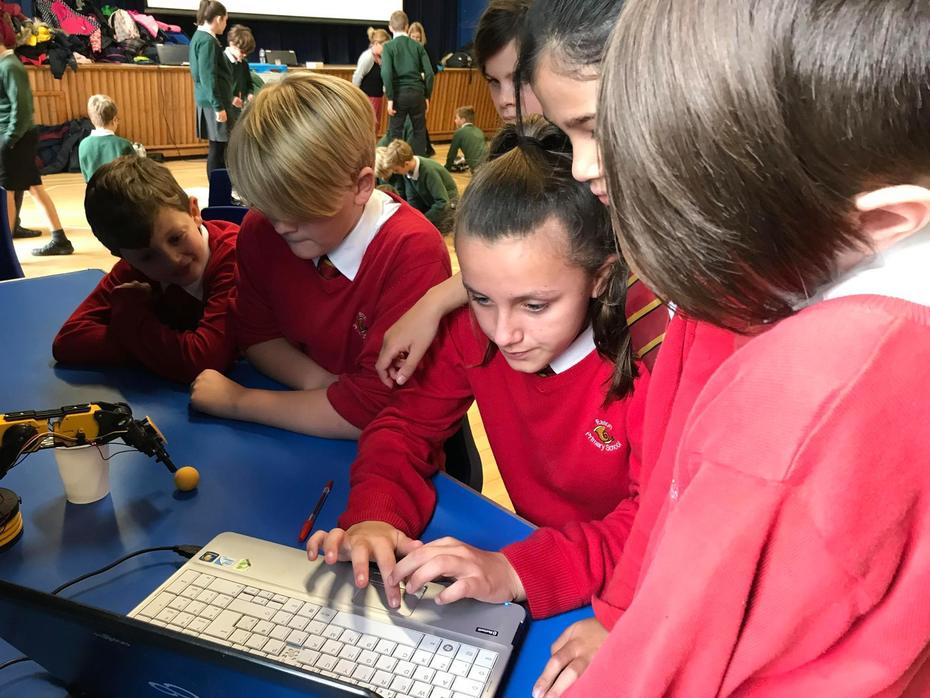 23.10.2017 Year 2 had a great time last week using millilitres and litres to make their own 'magic potions'!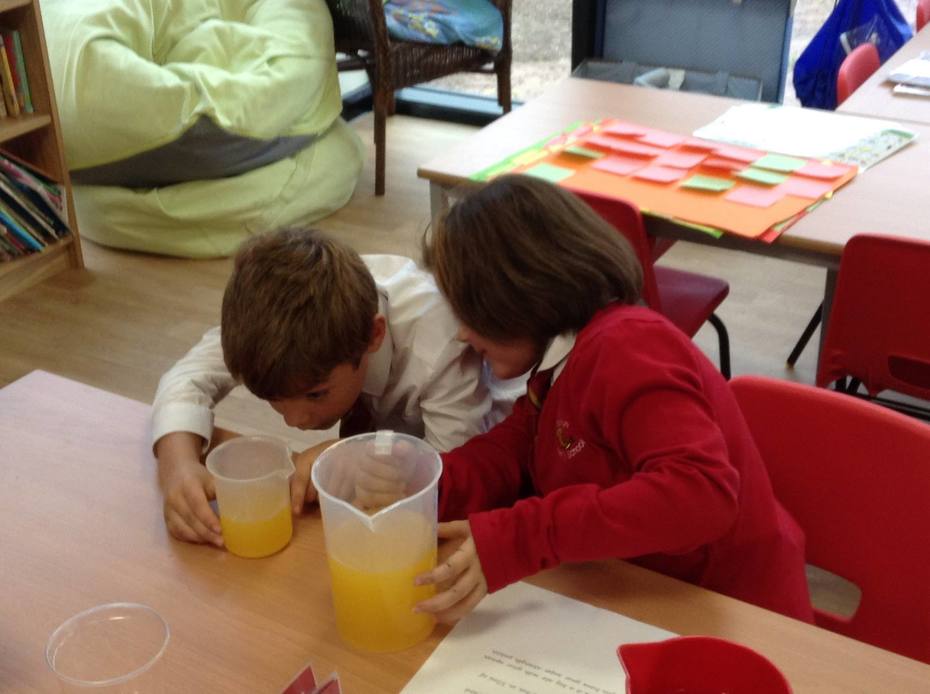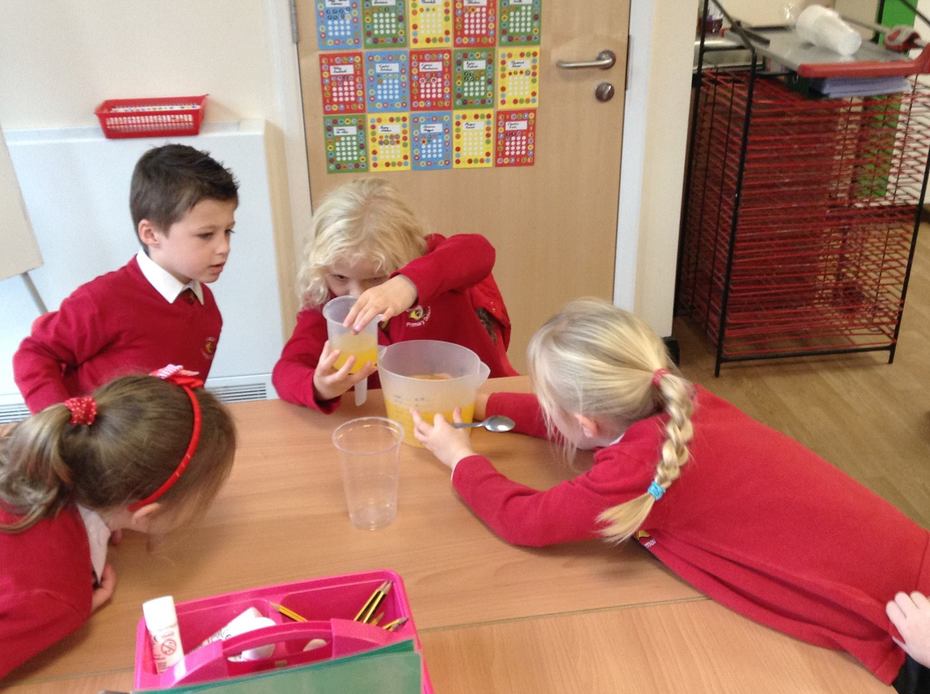 22.10.2017 The children (and teachers!) had a brilliant time dancing at the school disco in our new school hall.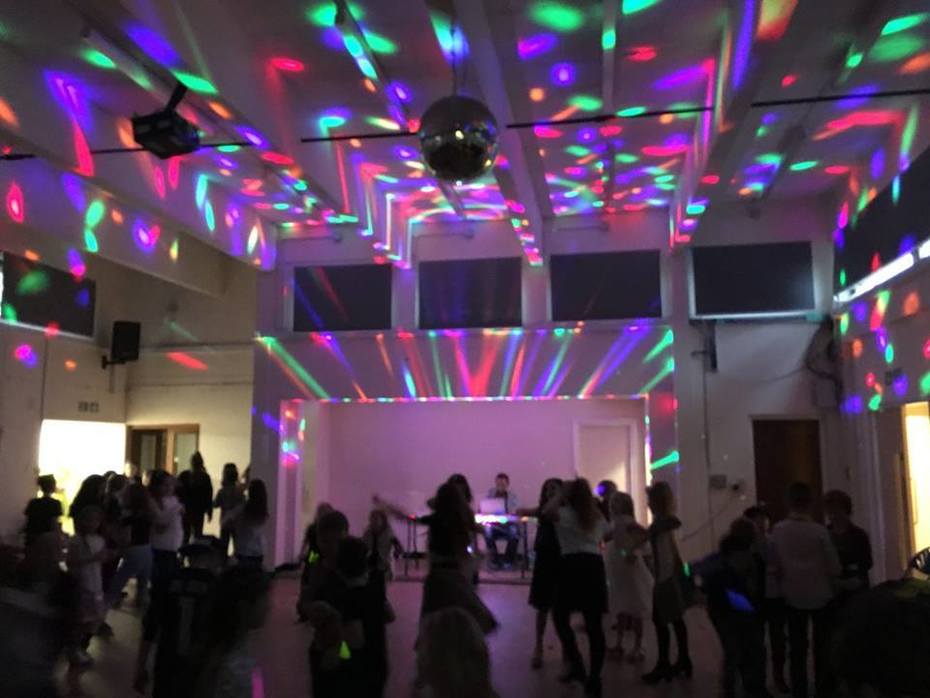 We had a fantastic afternoon running around Oulton Park. Thank you to all the children who raised sponsor money for Macmillan.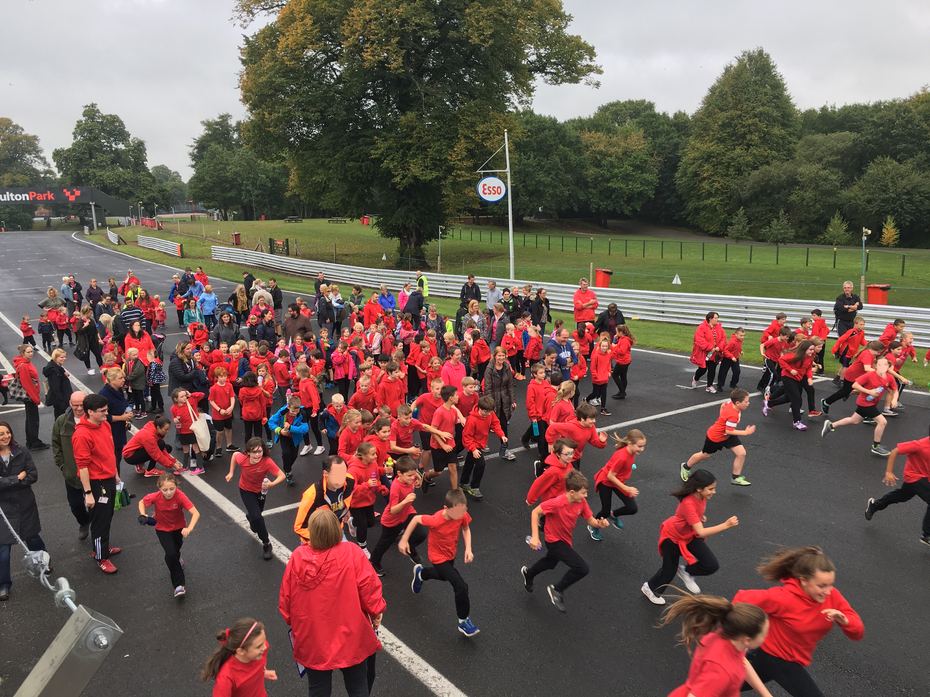 Year 1 and Reception Residential 15.6.2017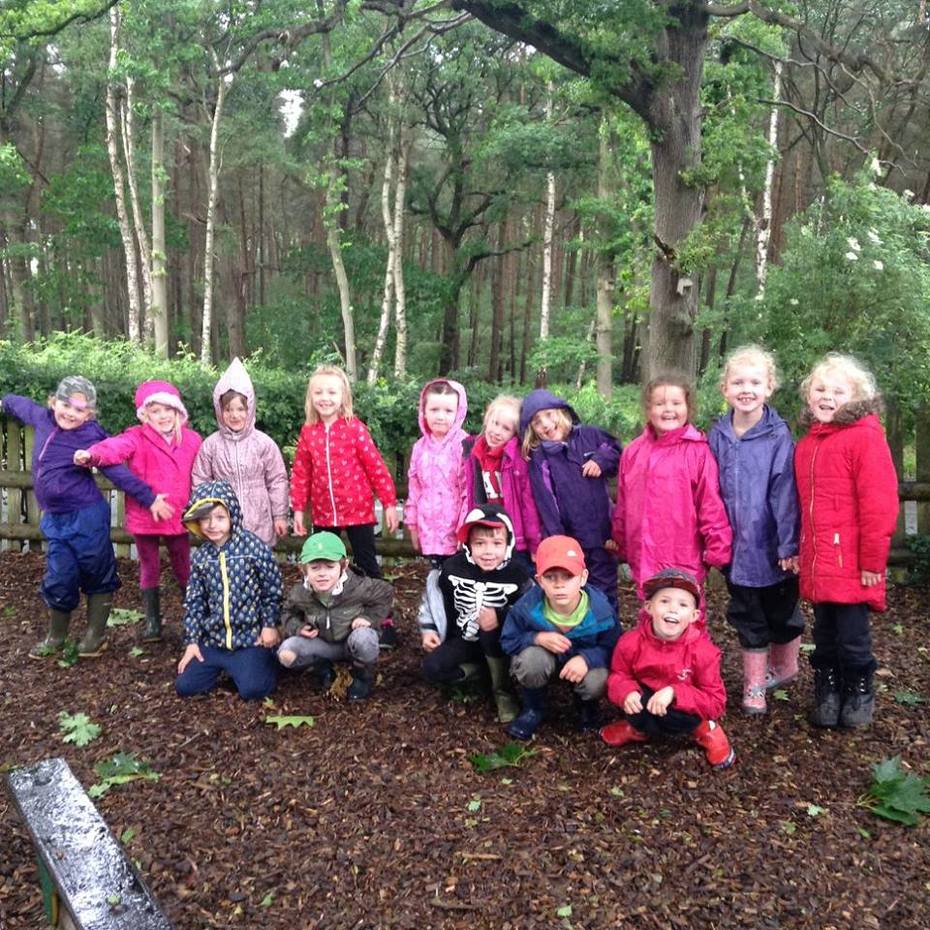 Year 4 residential 26.4.2017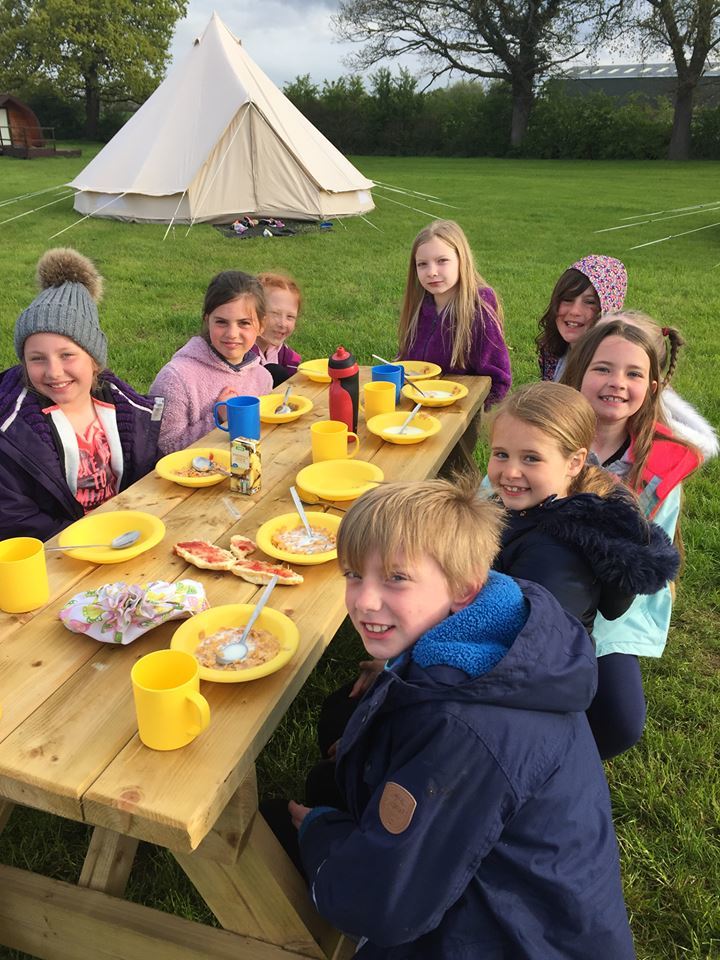 KS1 and Lower KS2 trip to the zoo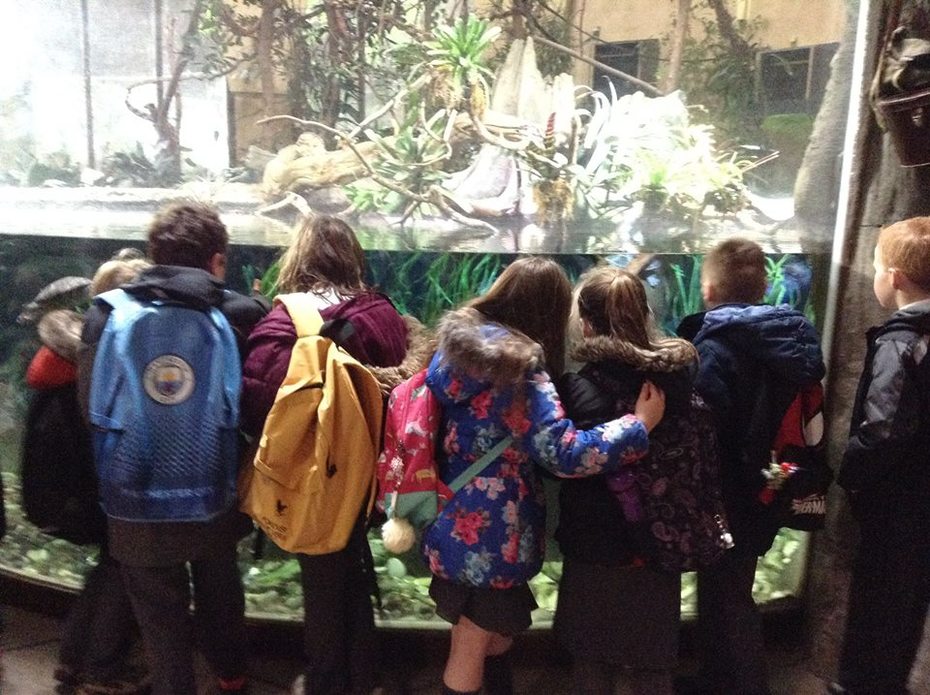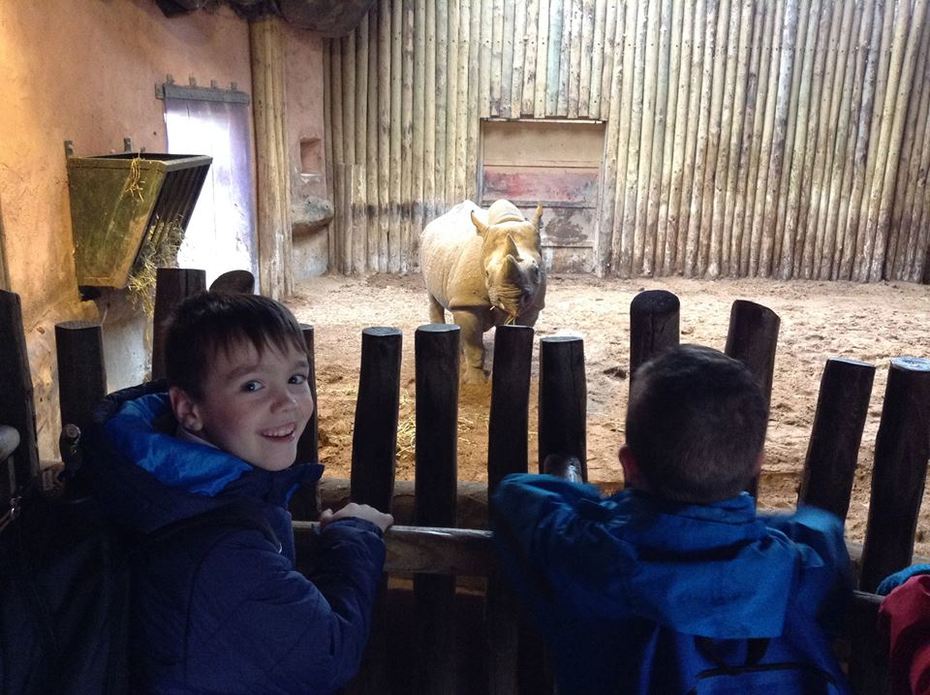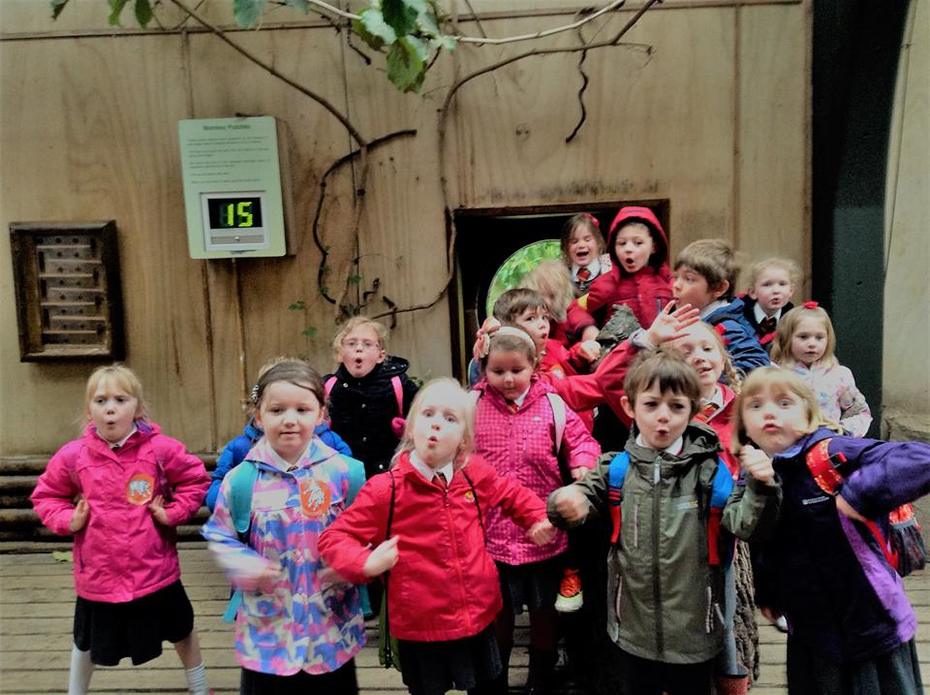 Science Open Day 16. 3.2017
We had an open day which was full of lots of science activities linked to our new build. Current families, potential families and the local community were invited to come and join us in the fun.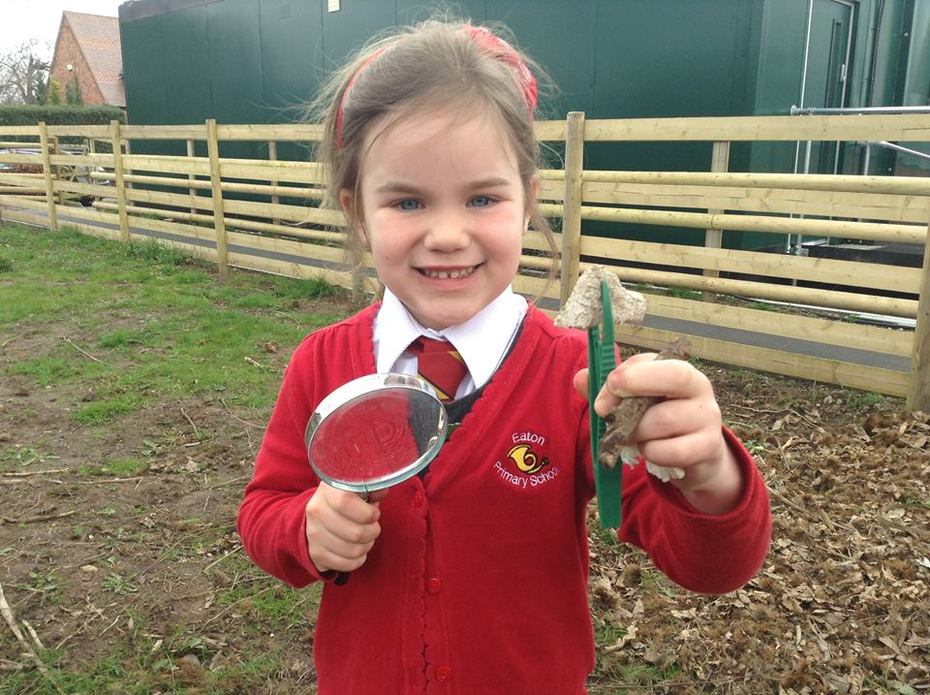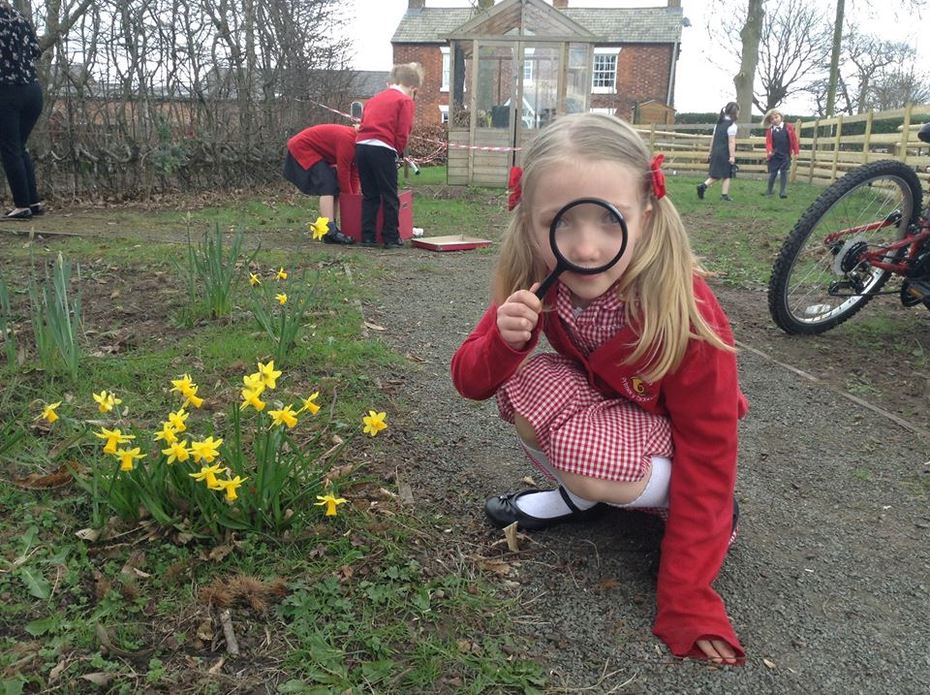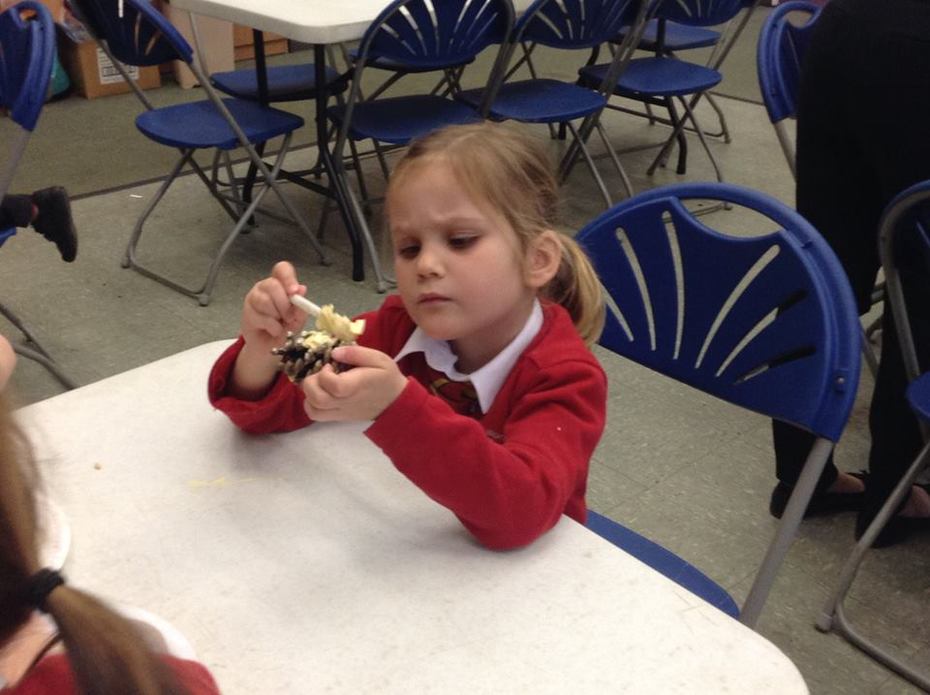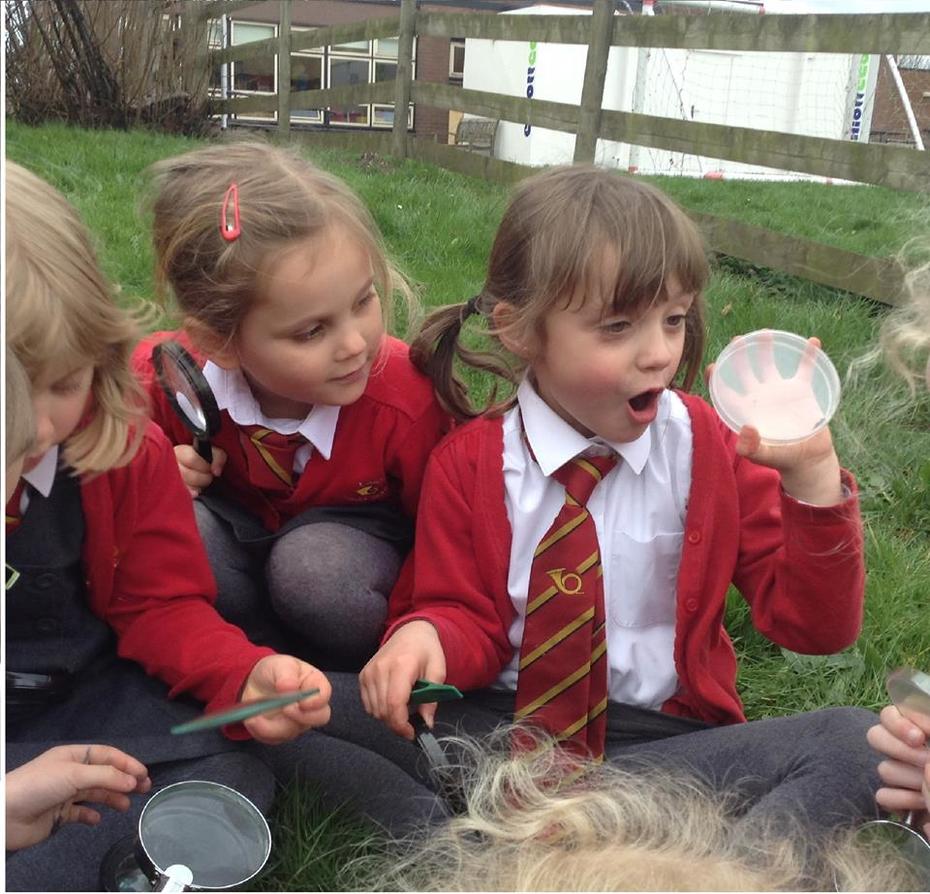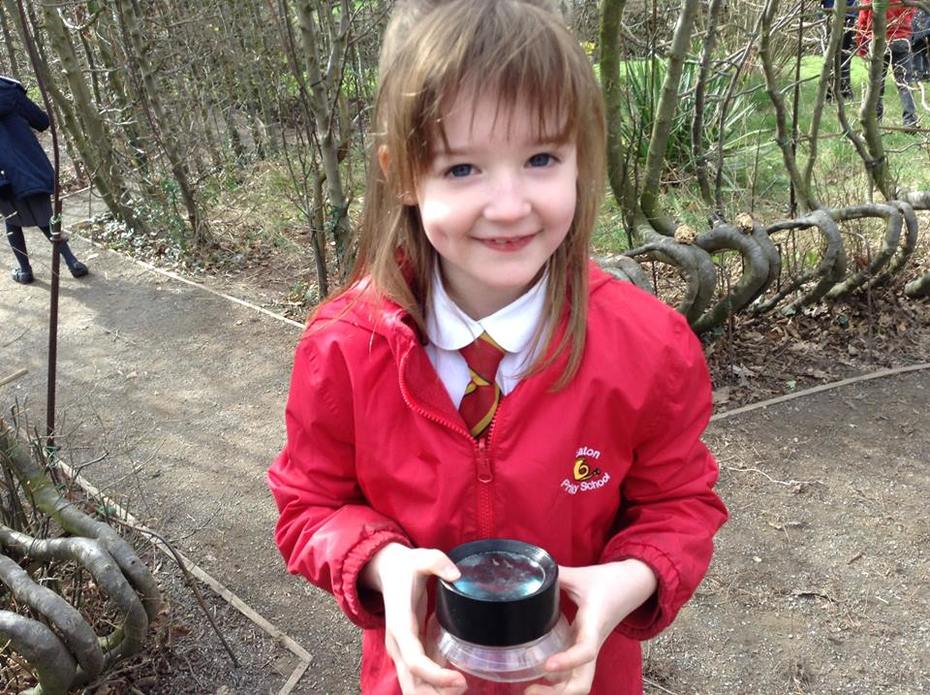 Eaton's Got Talent 10.2.2017
It was a brilliant night. We have such talented children in our school!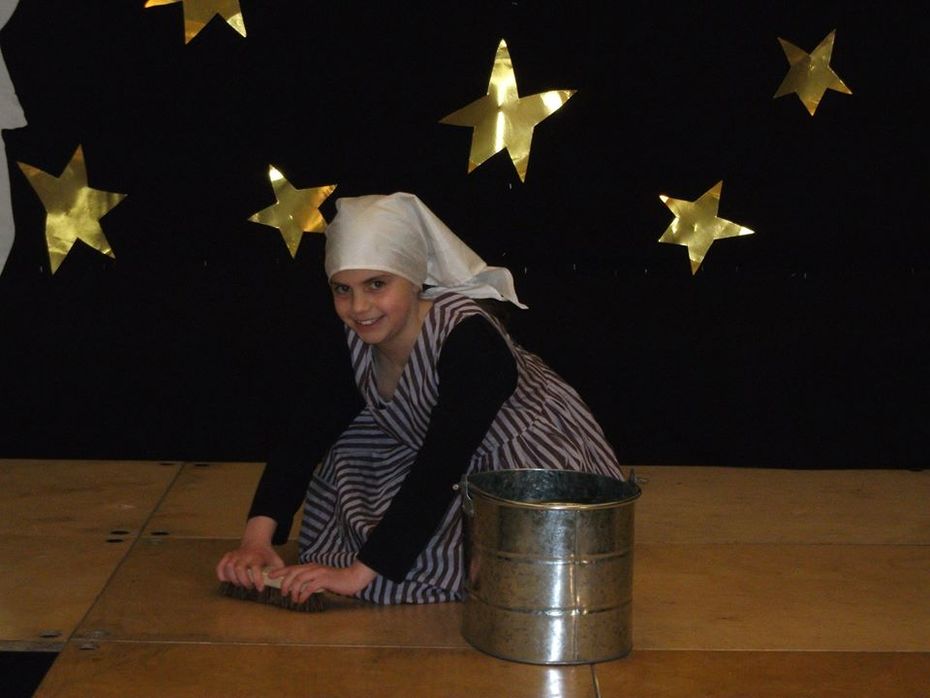 Year 6 make Islamic Truffles 13.2.2017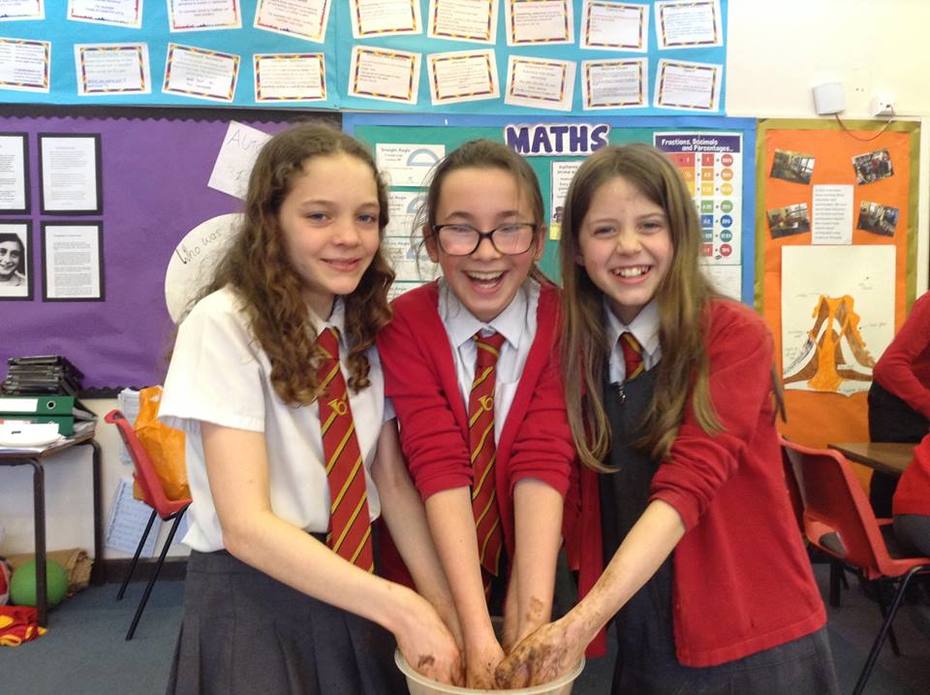 Freddy Fit 30.1.2017
The whole school took part in activities with Freddy Fit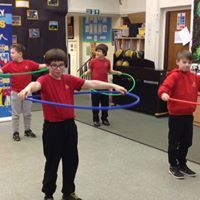 Junior Safety Competition 16.2.2017
Our Junior Safety Officers ran a competition to design posters for our car park to remind drivers to drive carefully. The winning and runner up posters will all go on display.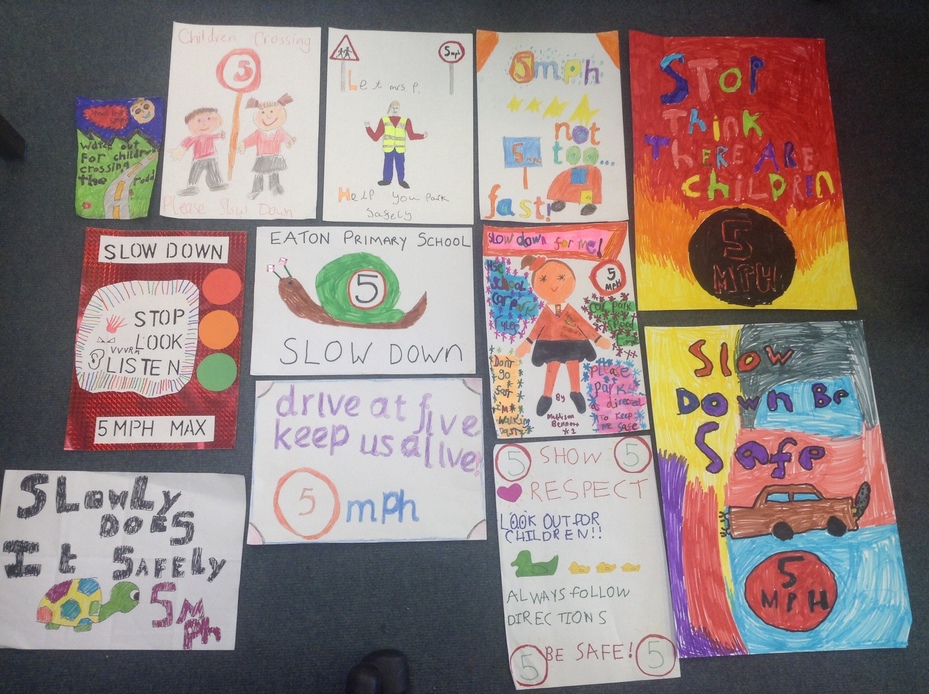 Junior Chefs 26.11.2016
The whole school took part in a cooking session with Junior Chefs. It was a great day where the children learnt about how food travels.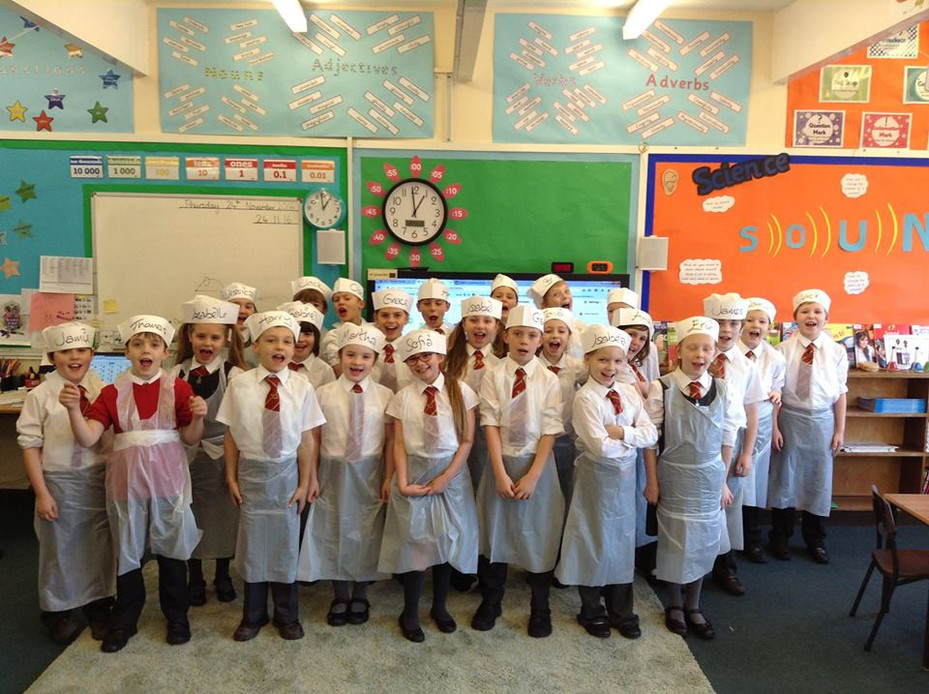 Reception 10.11.2016
This week author Phil Allcock visited the Reception class. He read his book Cantankerous King Colin and helped us to draw and describe the grumpy king.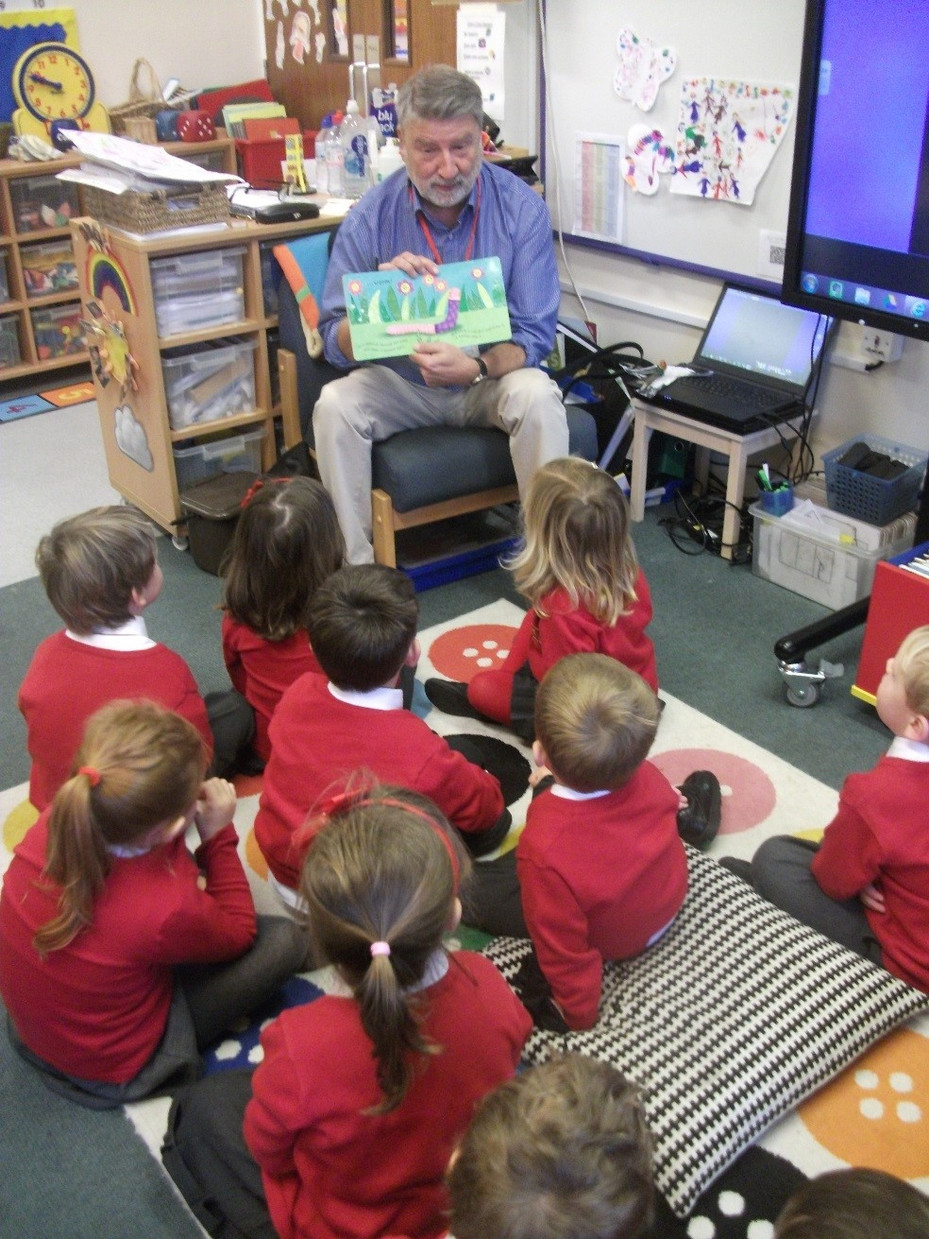 Year 1&2 Athletics 21.1.2016
Our Year 1&2 pupils attended an indoor athletics competition at Tarporley High School. Congratulations to all the children who took part!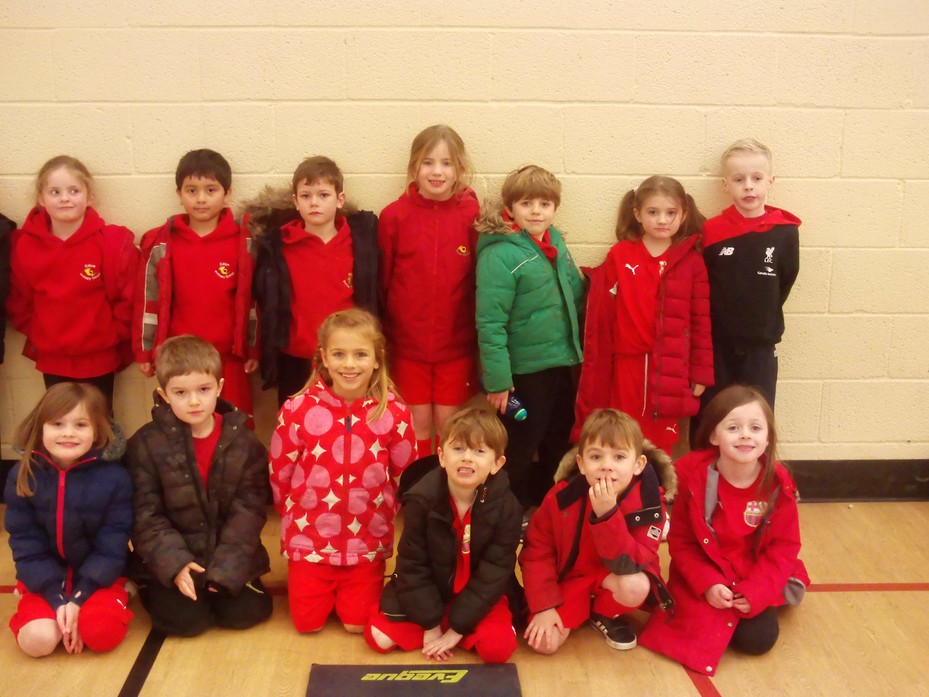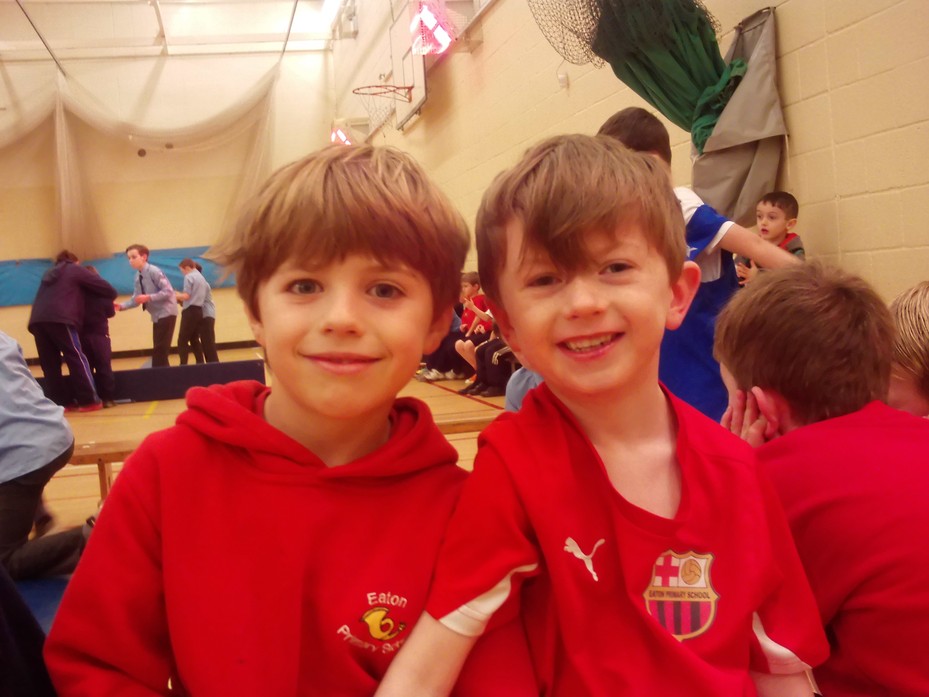 Junior Chef 4.1.2016
The company Junior Chef came in and taught us how to make healthy noodle salads to celebrate Chinese New Year.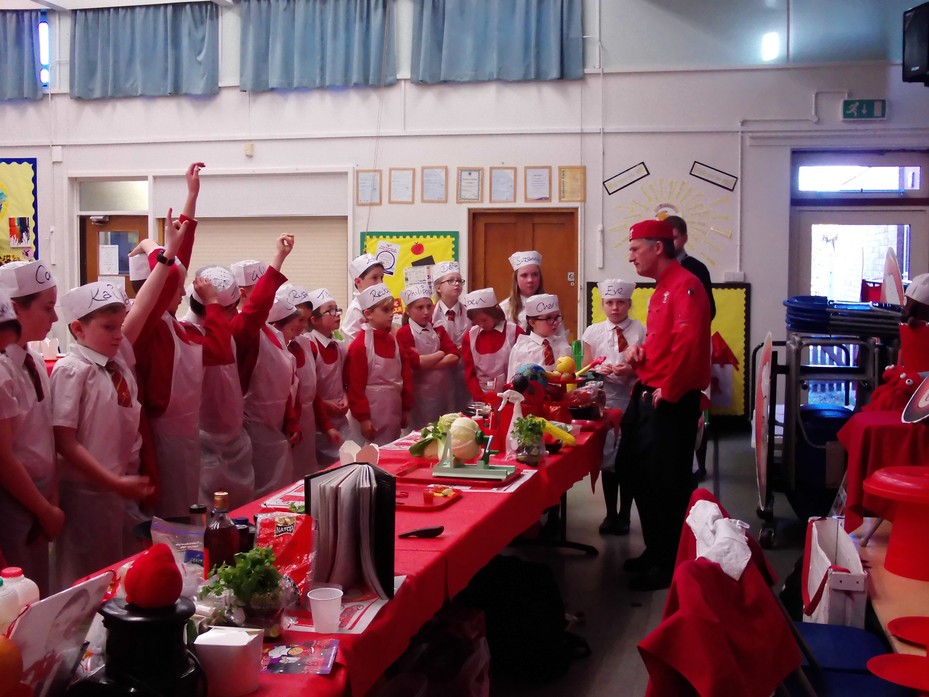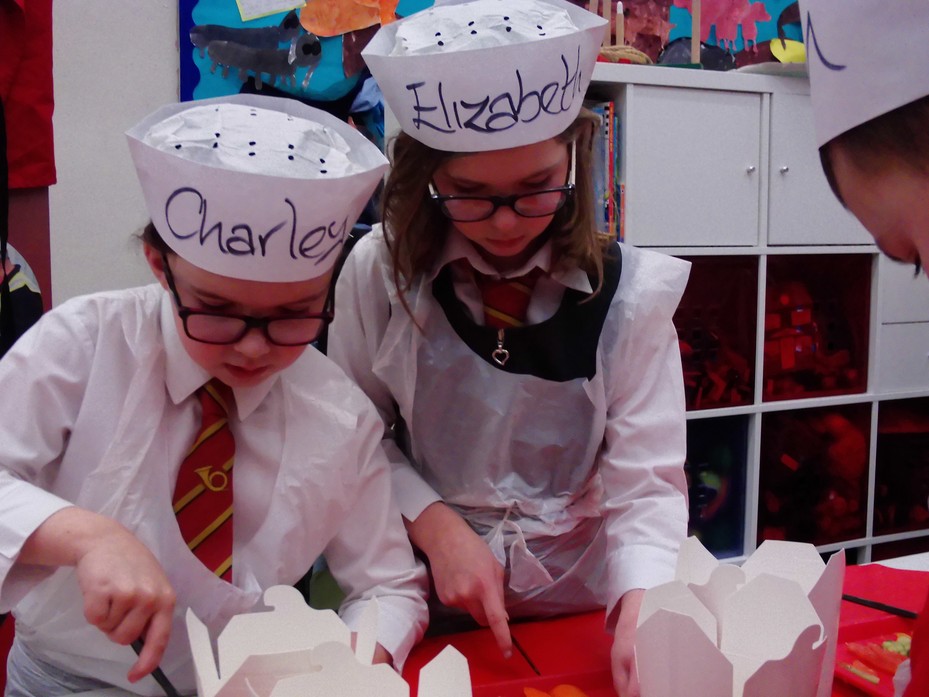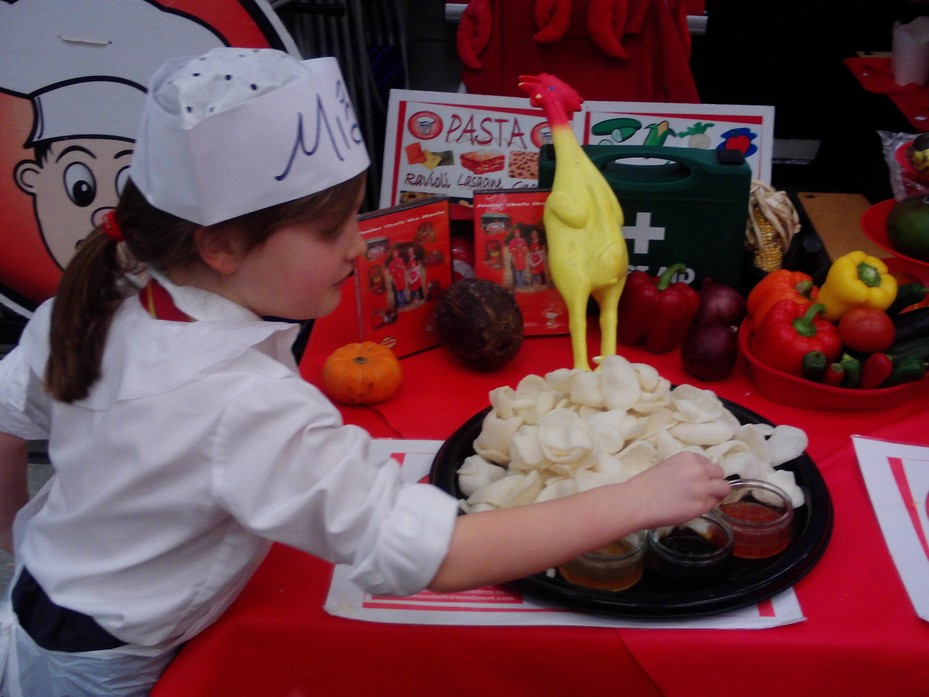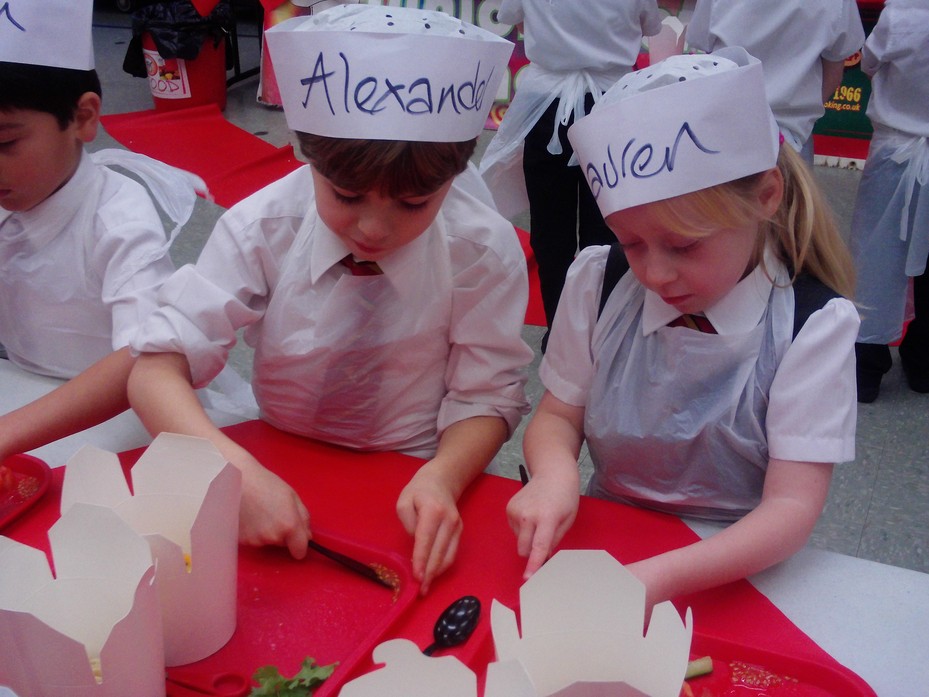 Eco Club Assembly 15.1.2016
Our Eco Club put together an assembly to share information with the school on how to save energy and how items are recycled.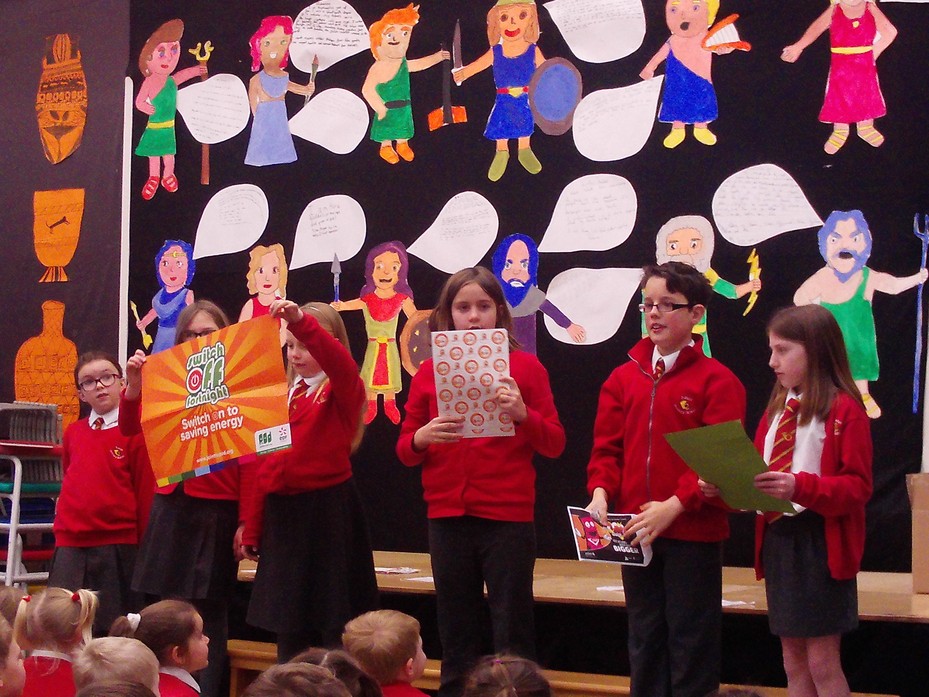 Poetry Sharing 15.1.2016
The Year 5&6 class have been writing poems. They then shared them with our Reception Class.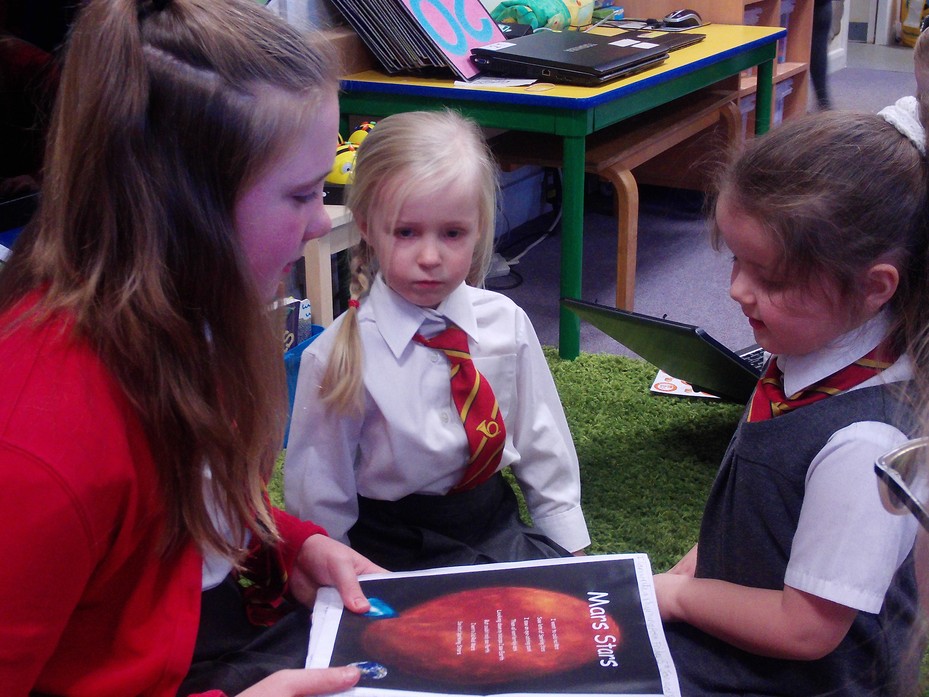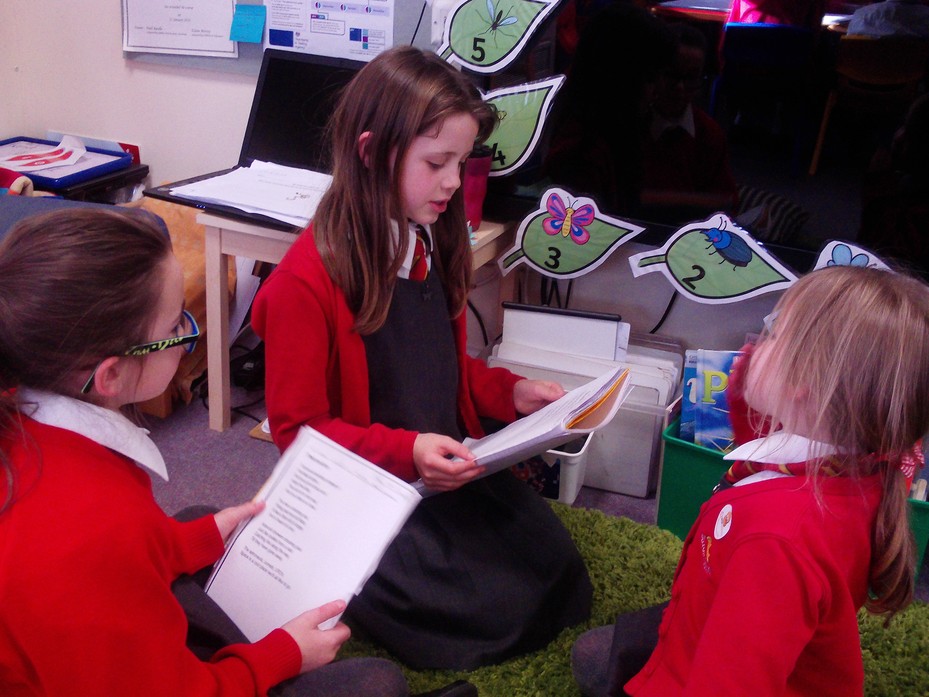 Go Orange for Orangutan Appeal 5.11.2015
Our School Council organised for the whole school to raise money for Chester Zoo's orangutan appeal. The children and staff came dressed in orange and took part in themed activities at lunch time. We raised a fantastic £94!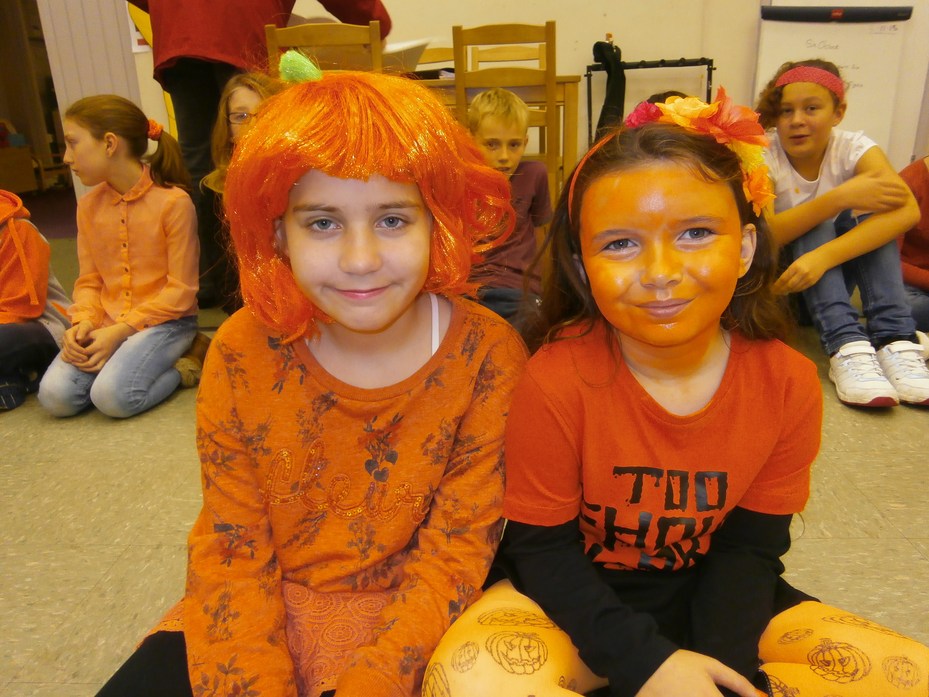 Harvest Assembly 9.10.2015
Each class performed to the rest of the school and visiting parents. Reception sang a five a day song, Year 1&2 retold the story of The Giant Turnip, Year 3&4 performed a song they wrote together and Year 5&6 researched and presented information about Harvest celebrations around the World.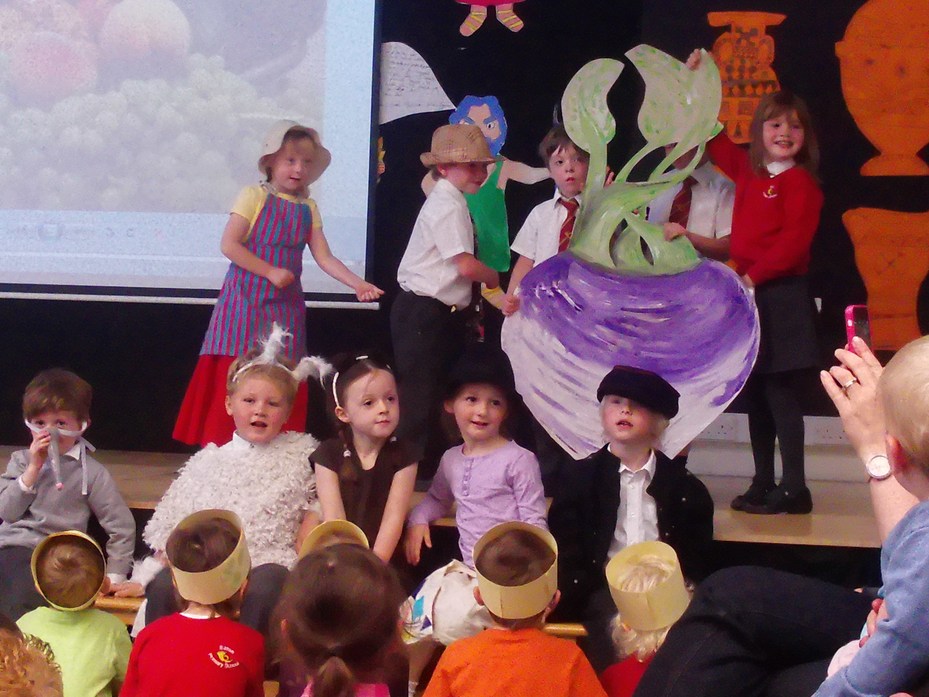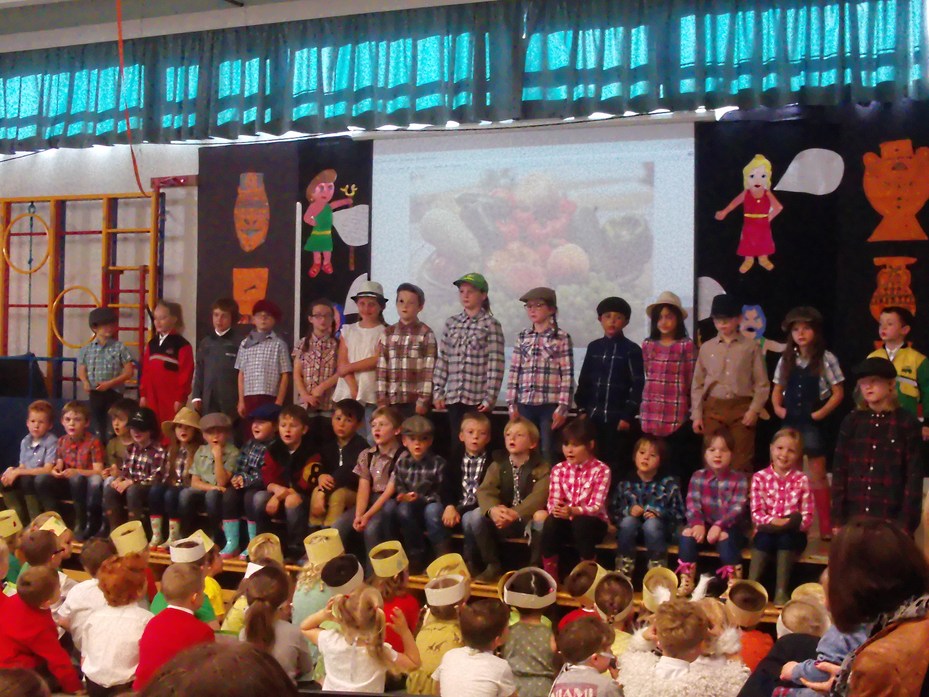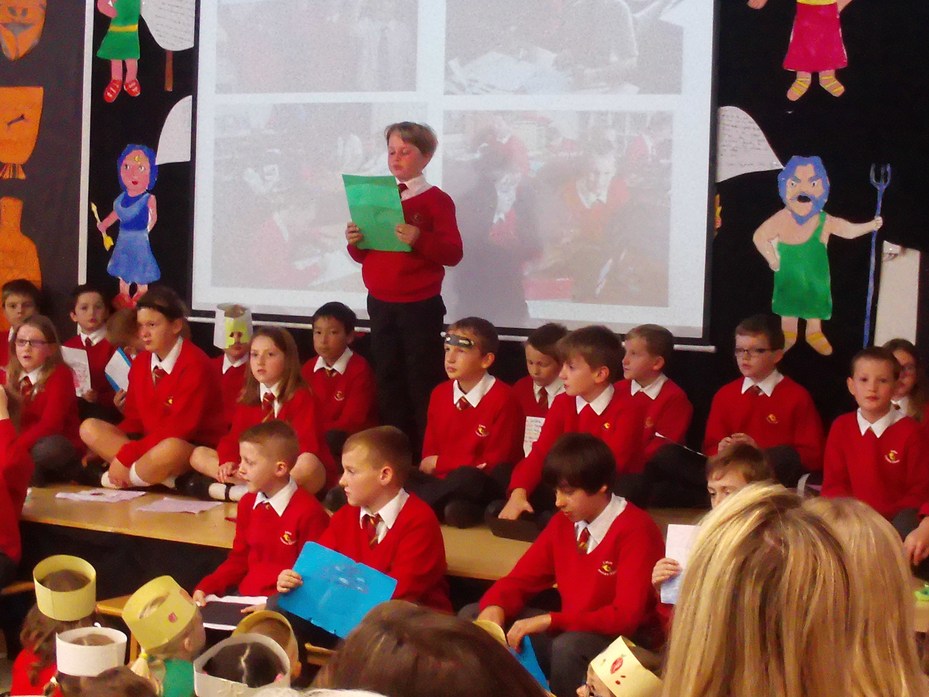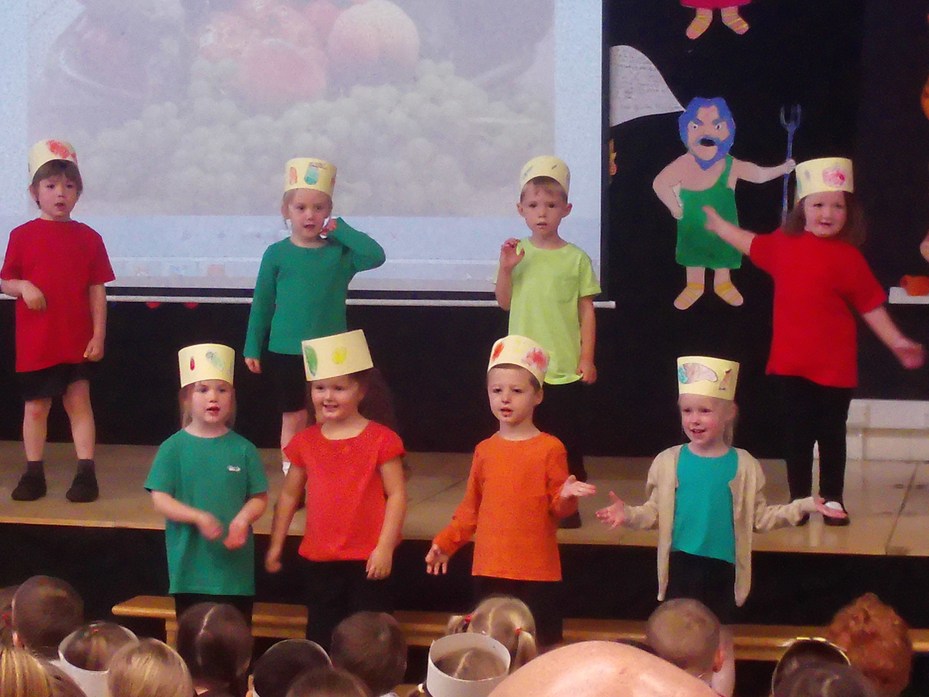 Grease 15.6.2015
The children put on fantastic performances of Grease. Thank you to all the staff and volunteers who allow for such an event to take place.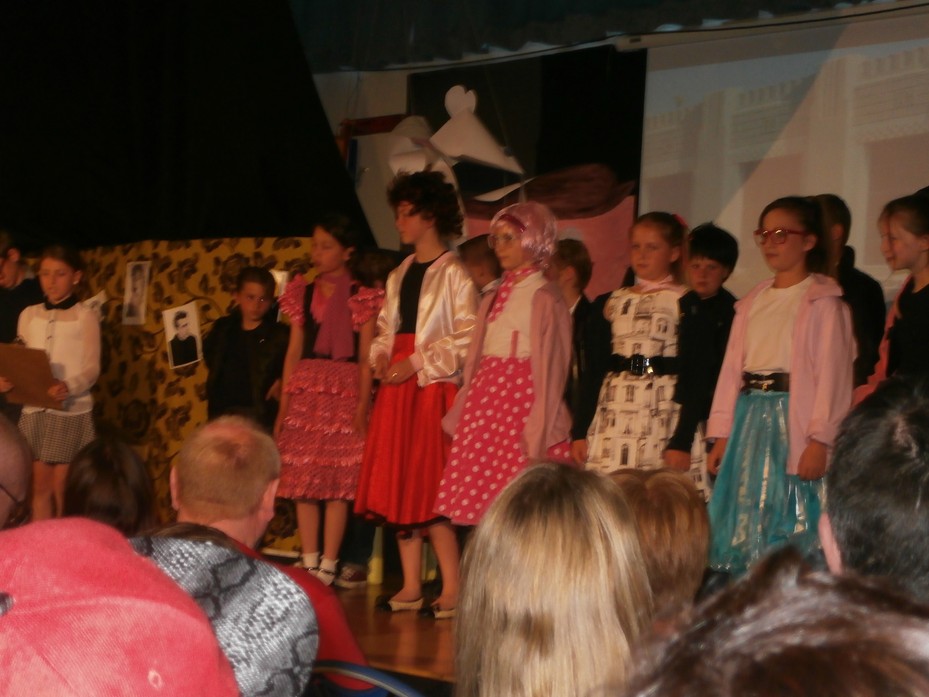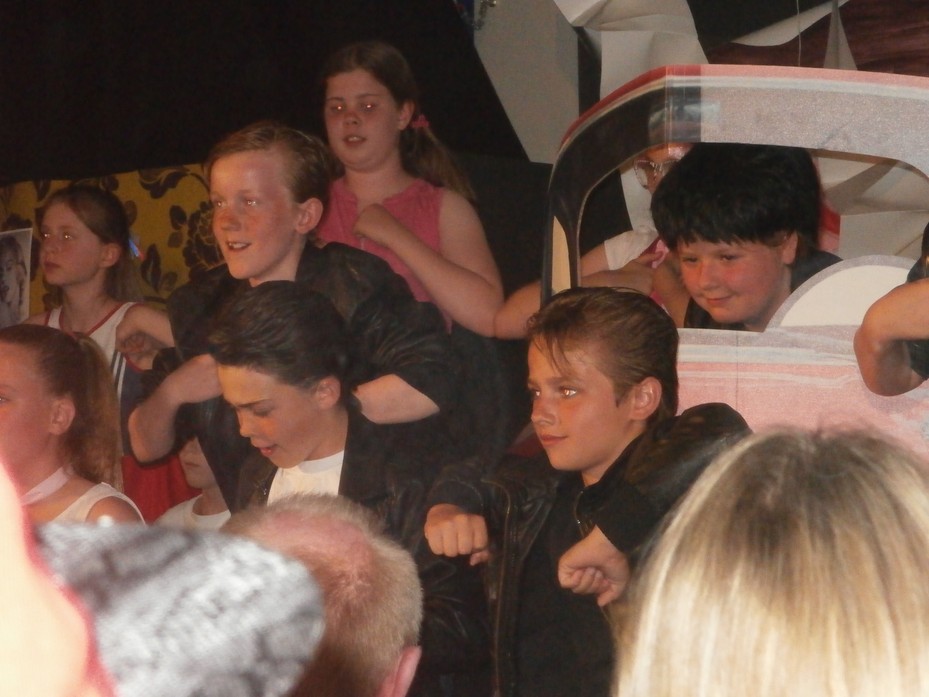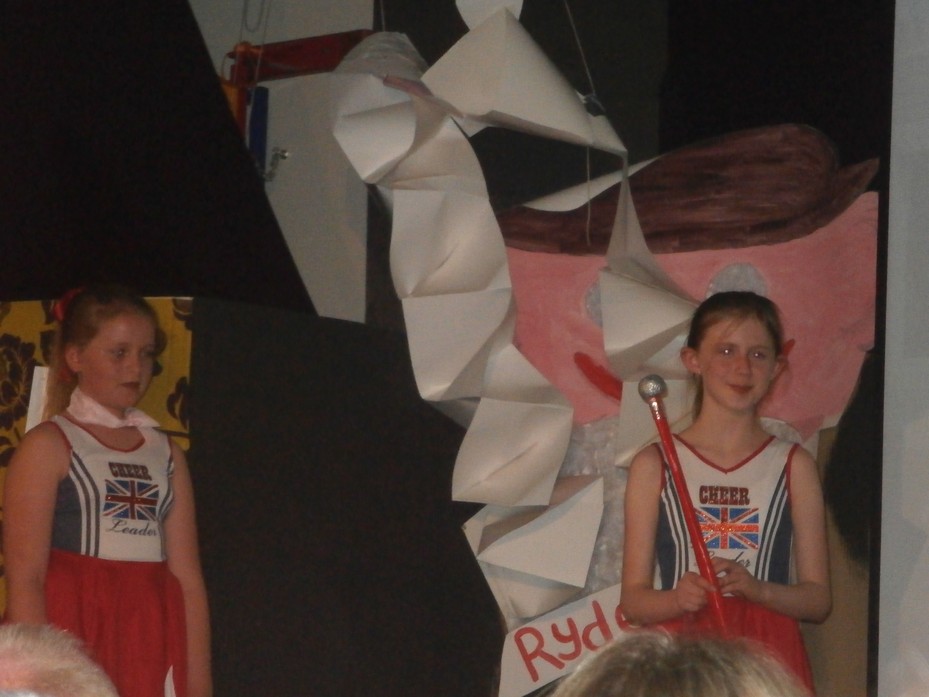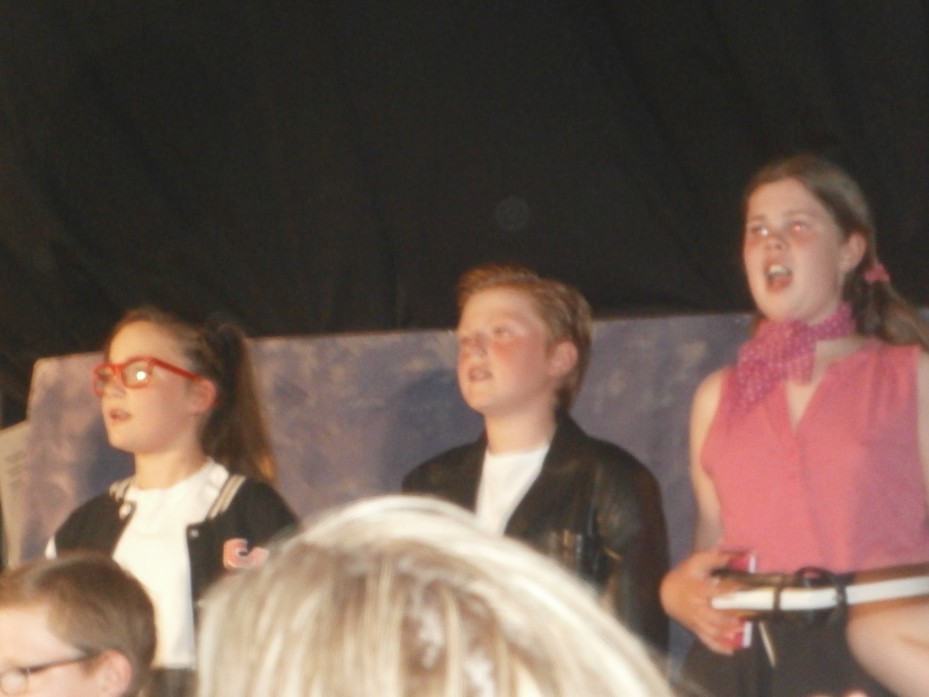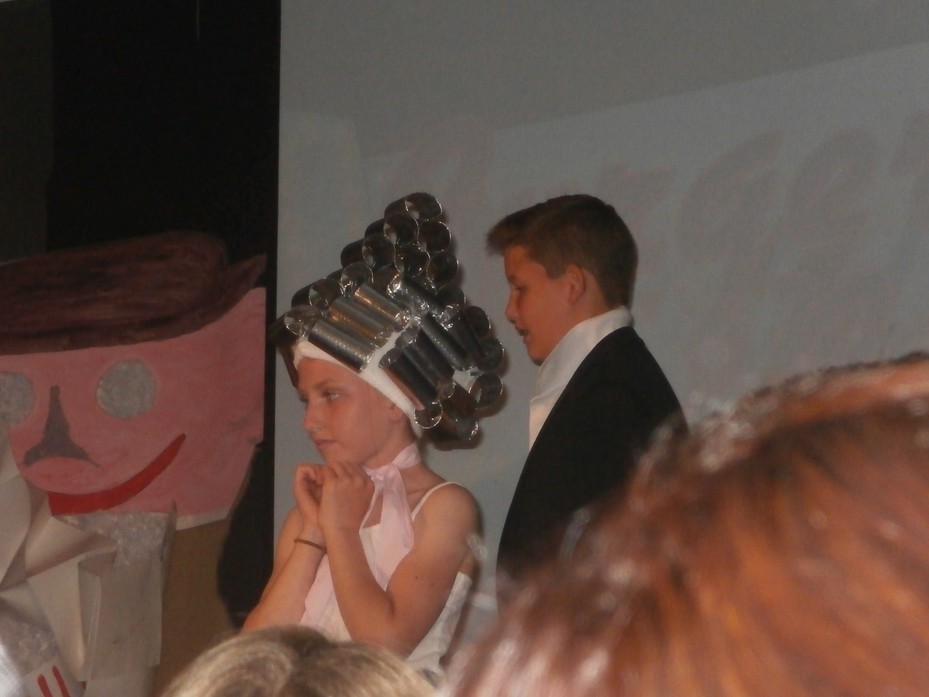 Tarporley Carnival 11.7.2015
Congratulations to all those who were involved in our float at the Tarporley Carnival- we won! Thank you to all the staff, PTA, volunteers and children who took part in the event.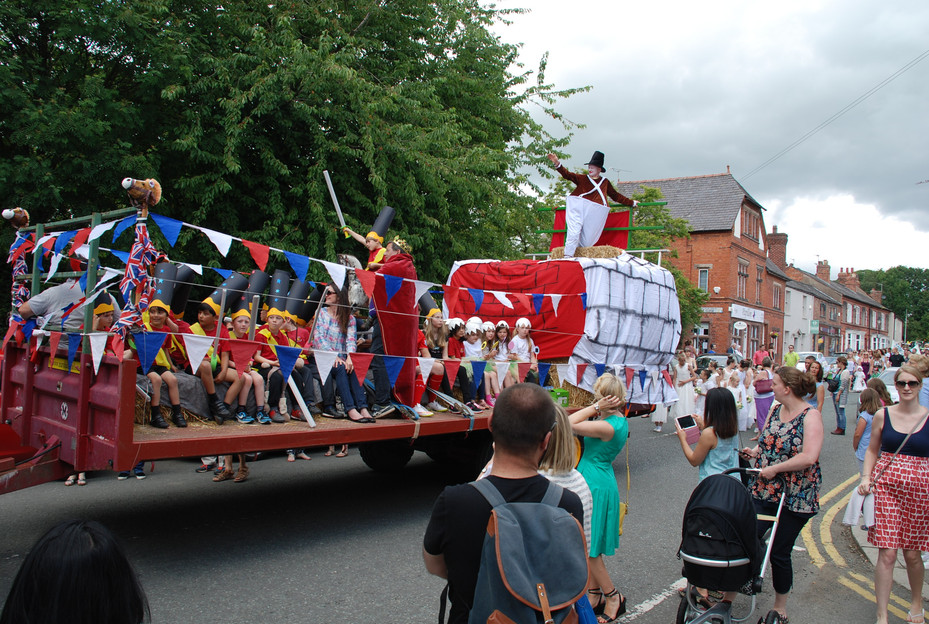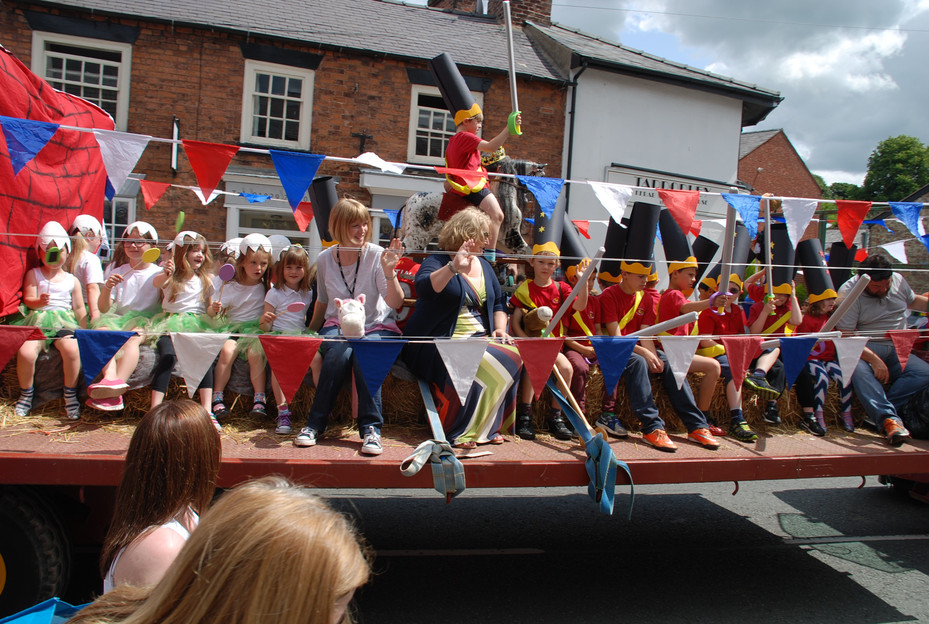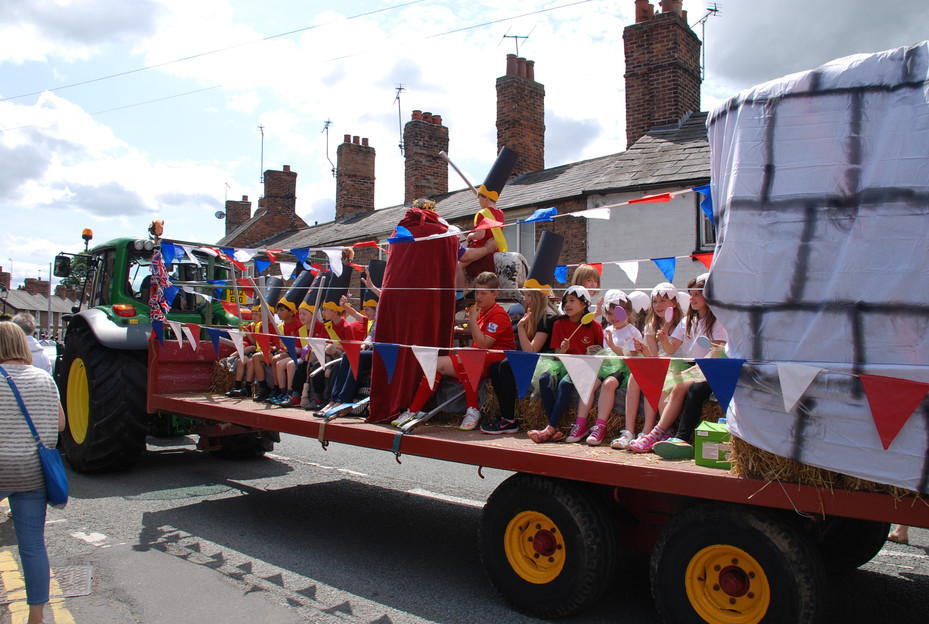 Year 5 Residential 4.7.2015
Year 5 went on a residential to Condover. They had a fantastic time and all completed the activities including a 10 meter simulated parachute jump!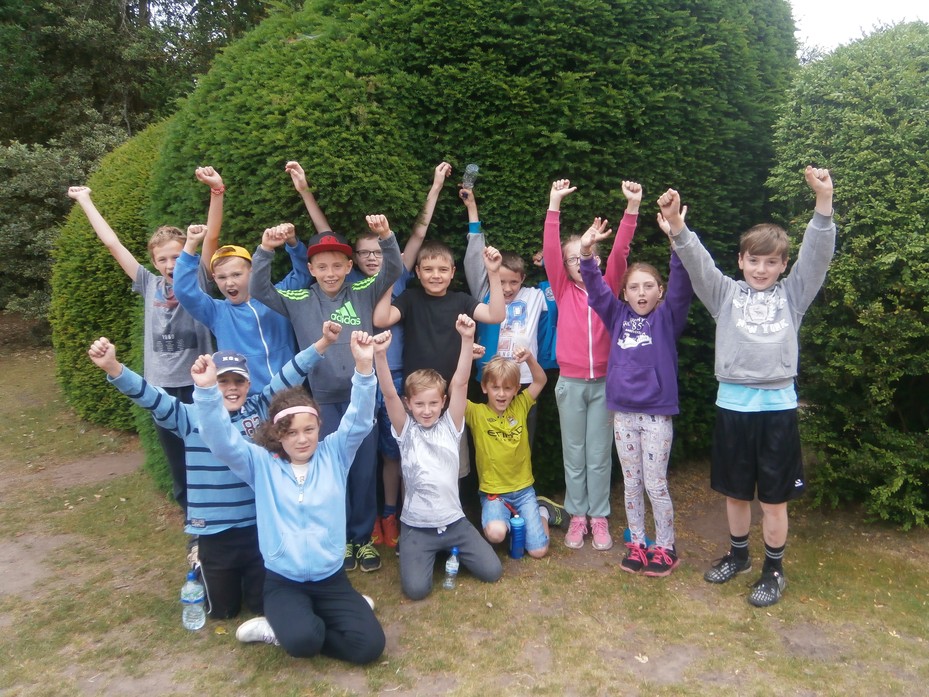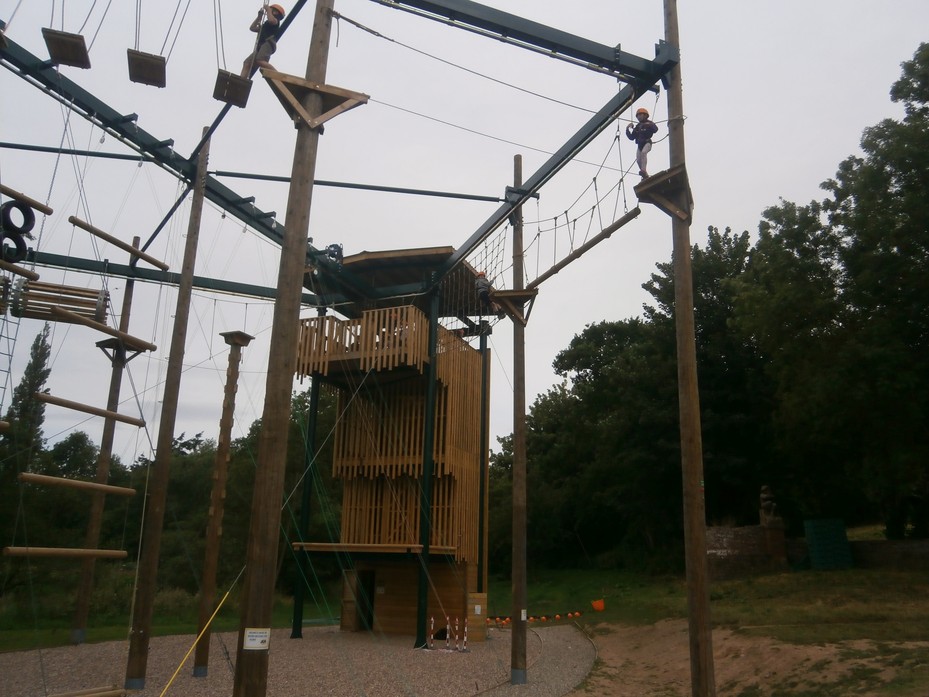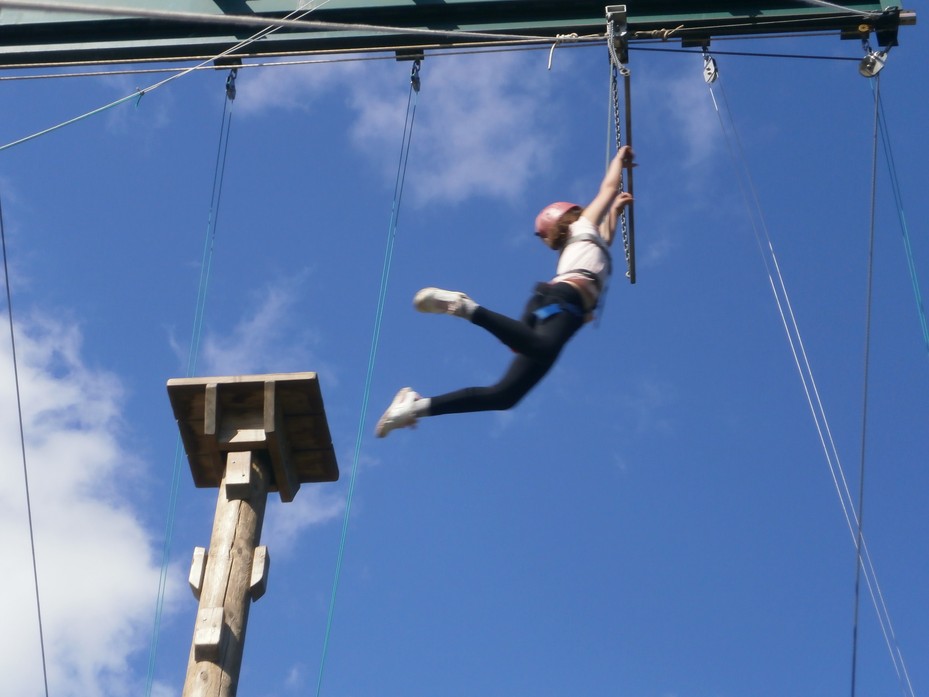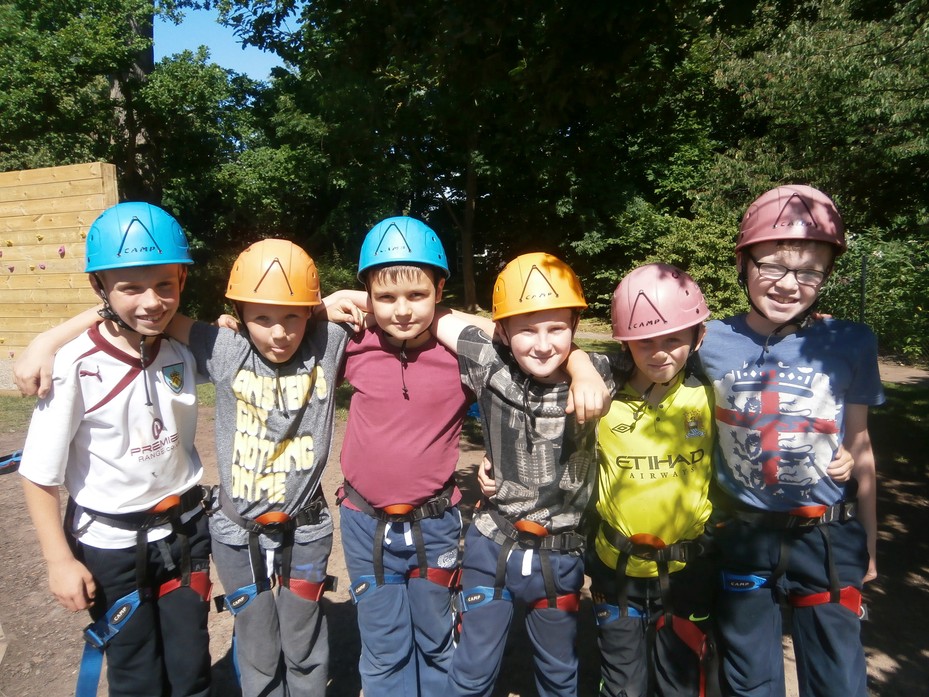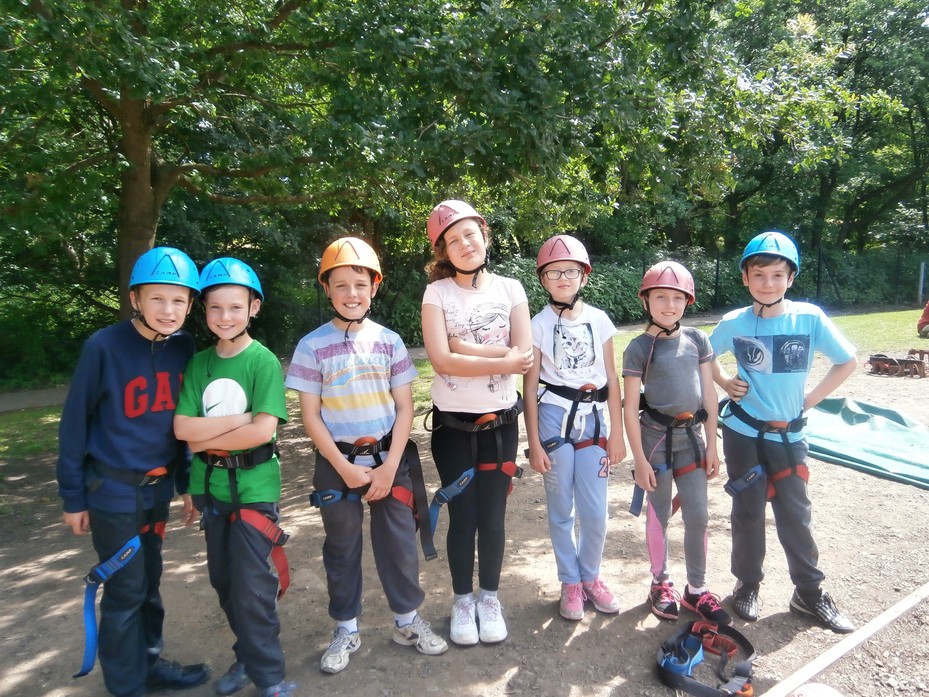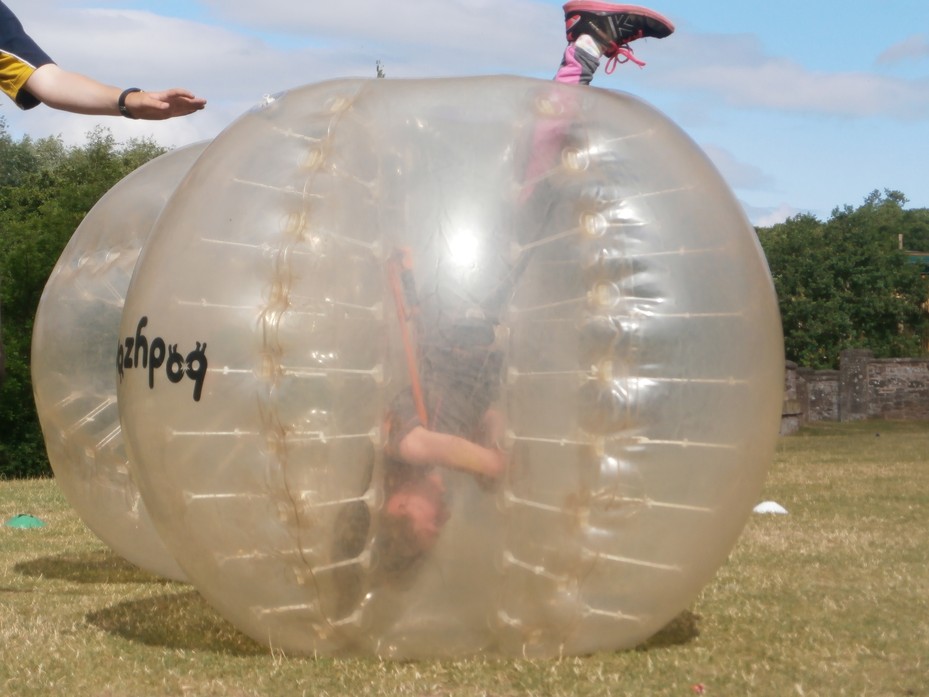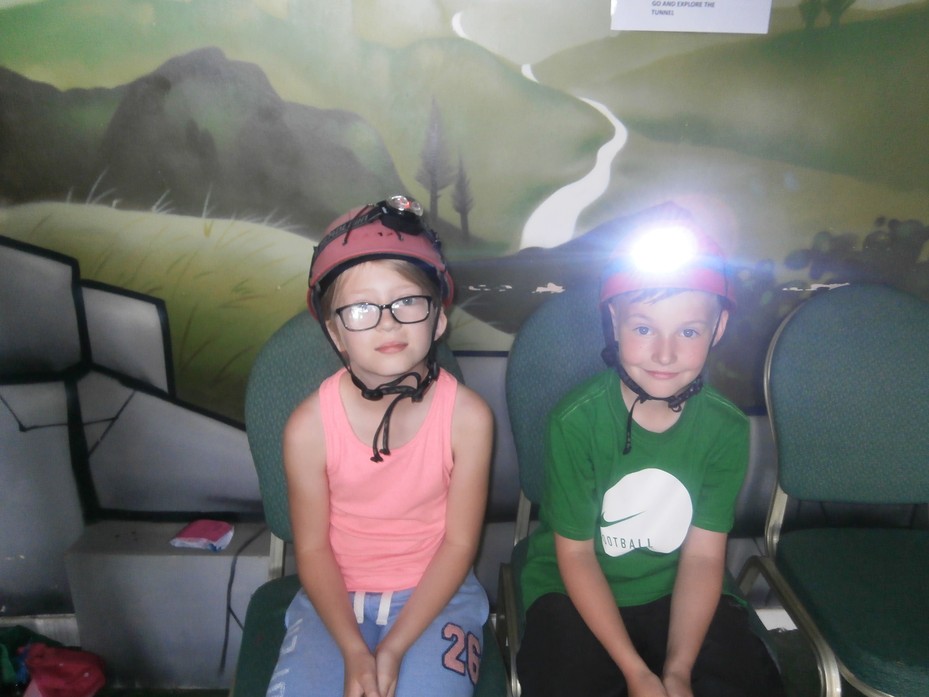 Sports Day 1.7.2015
Well done to all the children who took part in the sports day.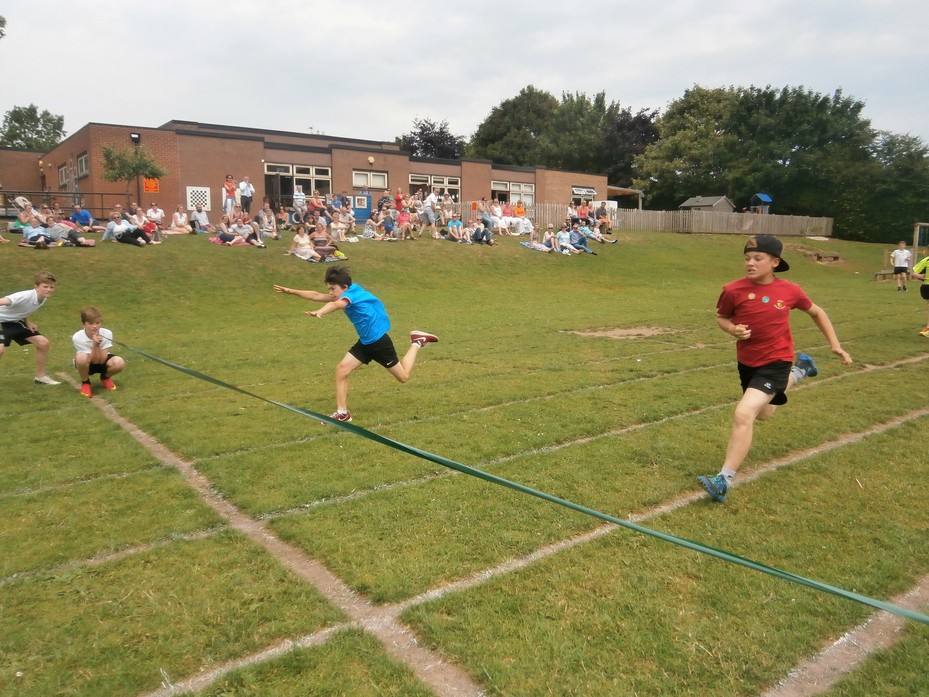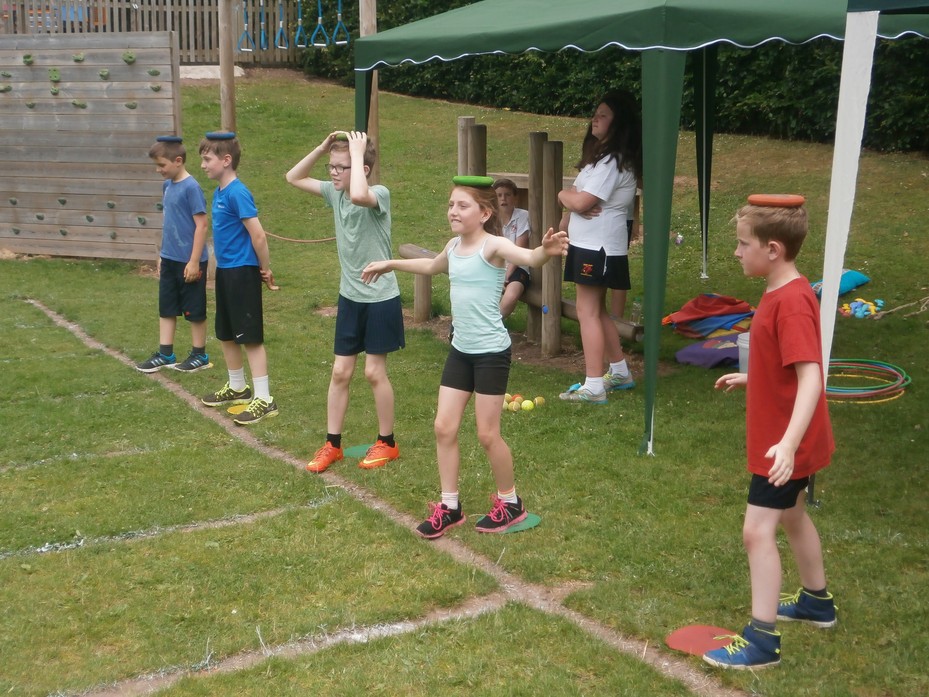 Stanney Oaks Athletics Competition 18.6.2015
Sixteen of our KS2 children competed at the Stanney Oaks Athletics track. It was a long event with some tough competition but the children all worked really hard and supported each other. Well done to James who won second place in the Year 6 Sprint.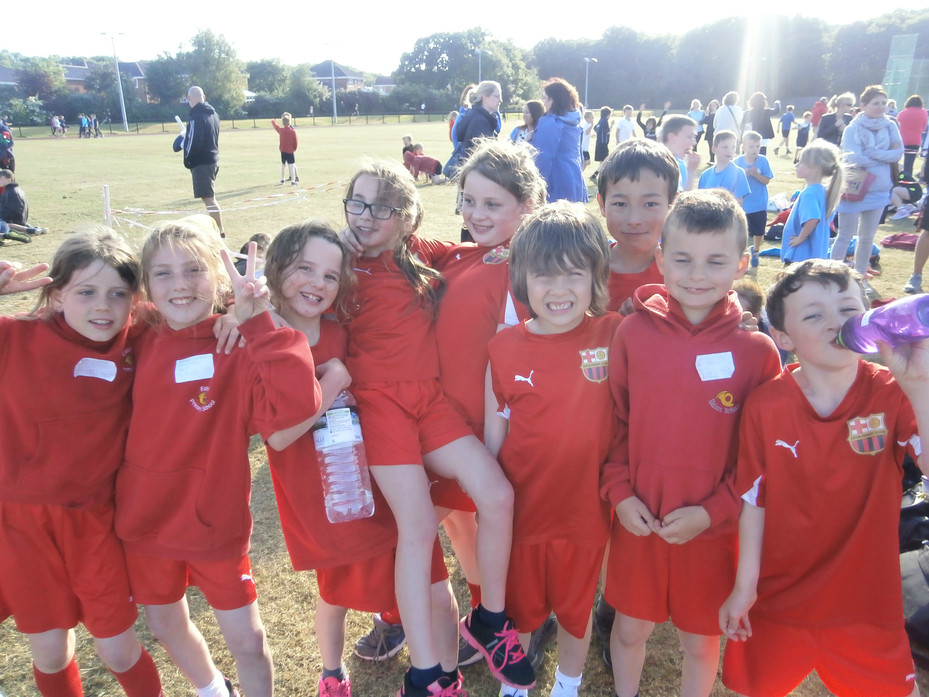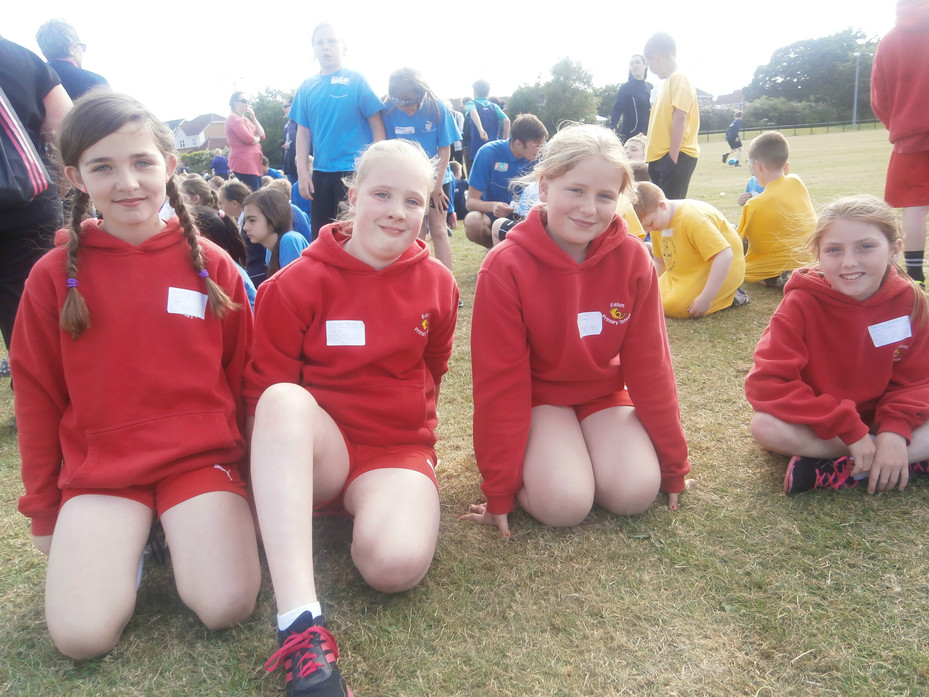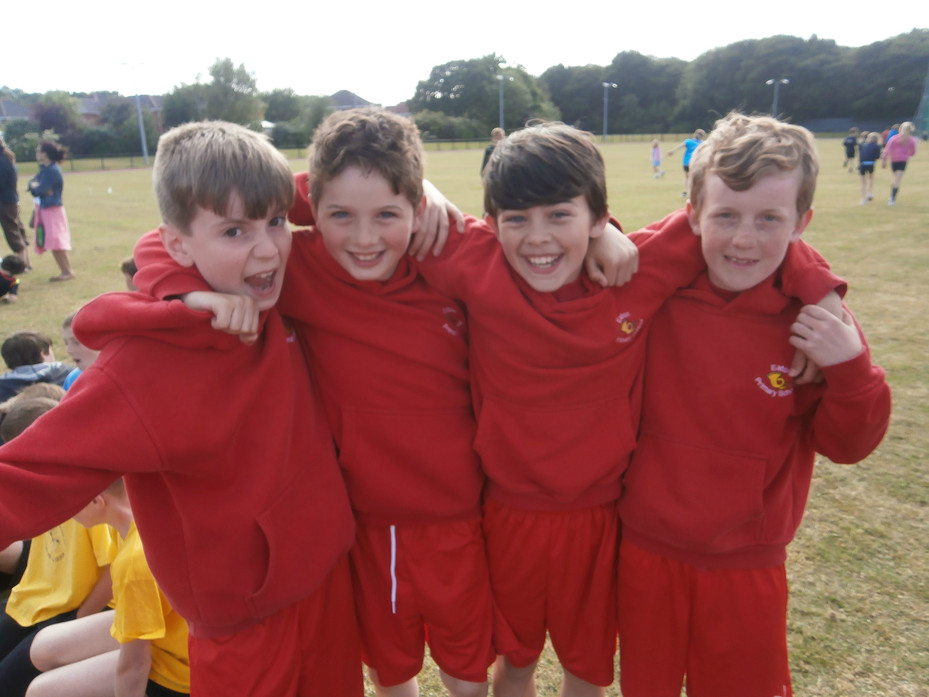 Year 5&6 Athletics Competition 11.6.2015
The Year 5&6 children did a great job representing our school at the Athletics competition at Tarporley High School. Well done to Suzannah and Finn for getting individual medals as well.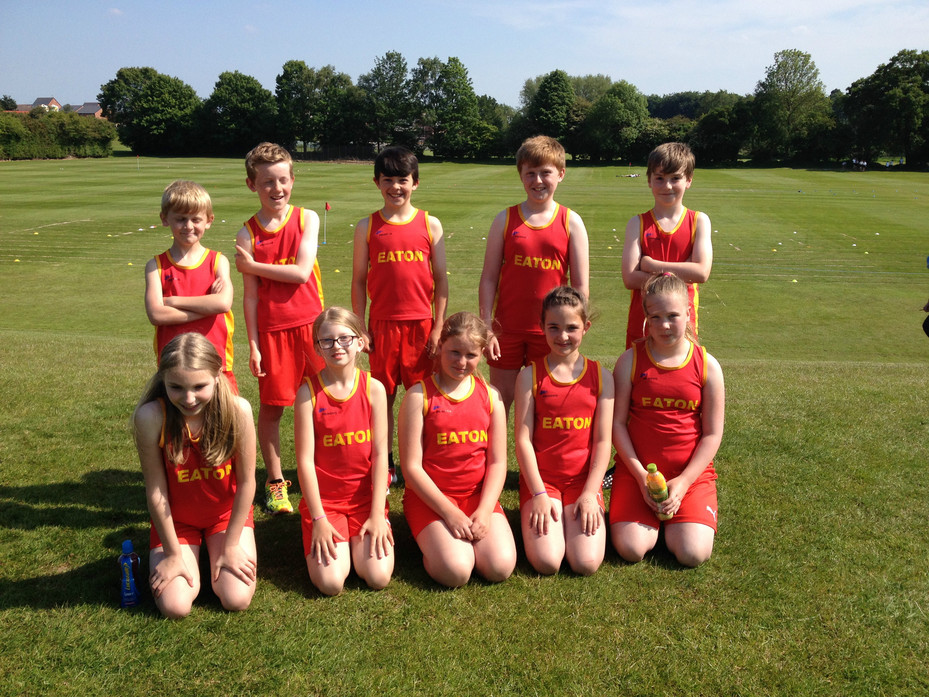 Year 3&4 Residential 13.6.2015
Year 3 &4 went on a residential trip to Tattenhall. They tree climbed, did archery and zip lined on the Friday. On Saturday they canoed down the canal, waded through the Gowey Tunnels and had marshmallows around a camp fire. On the Sunday they canoed back down the canal and arrived back at school happy yet tired. All of the children were well behaved and worked brilliantly with their groups.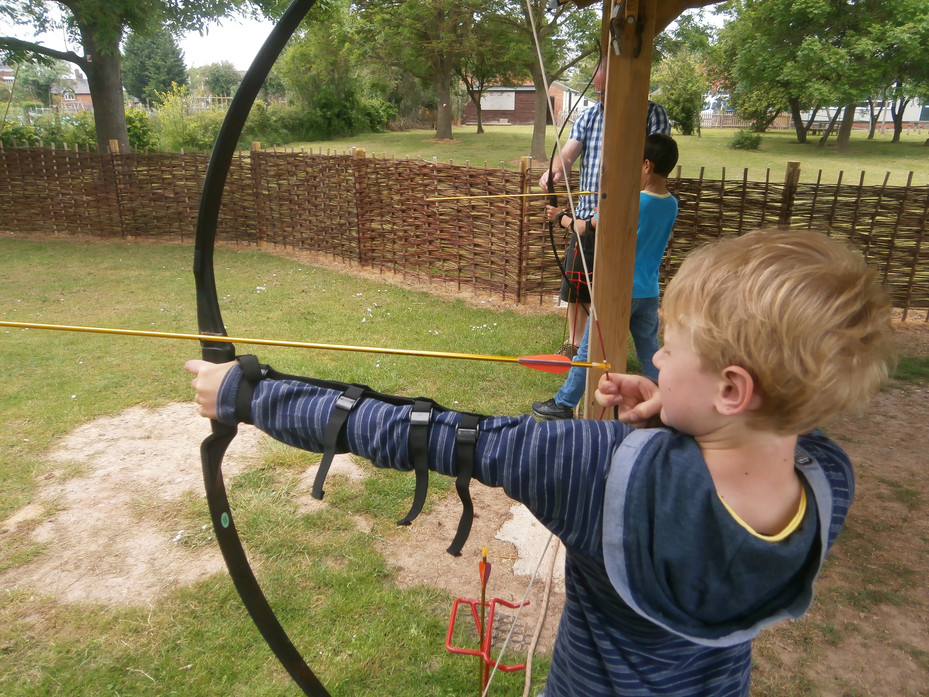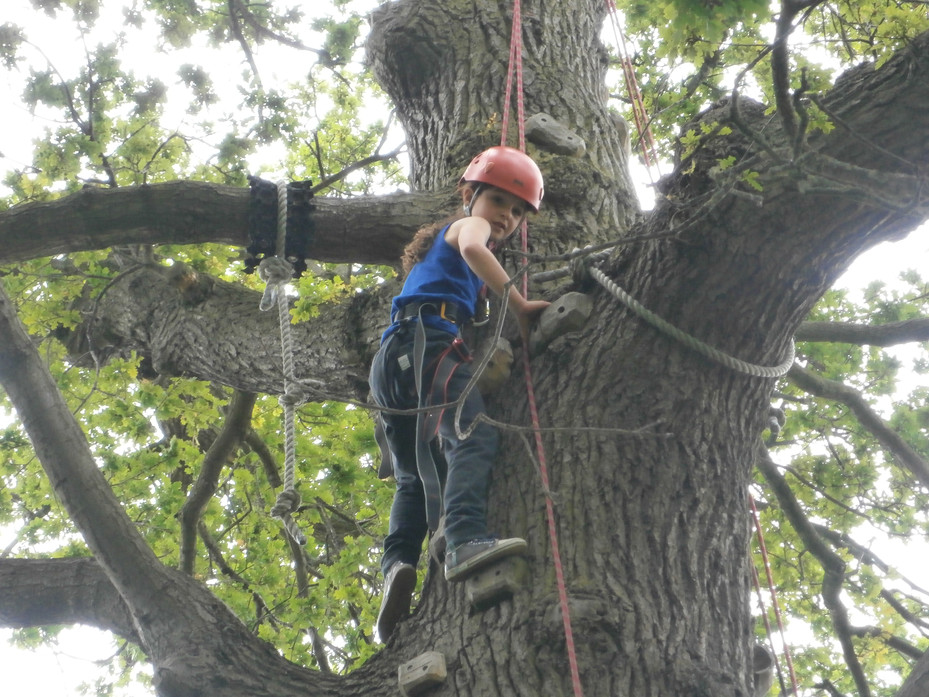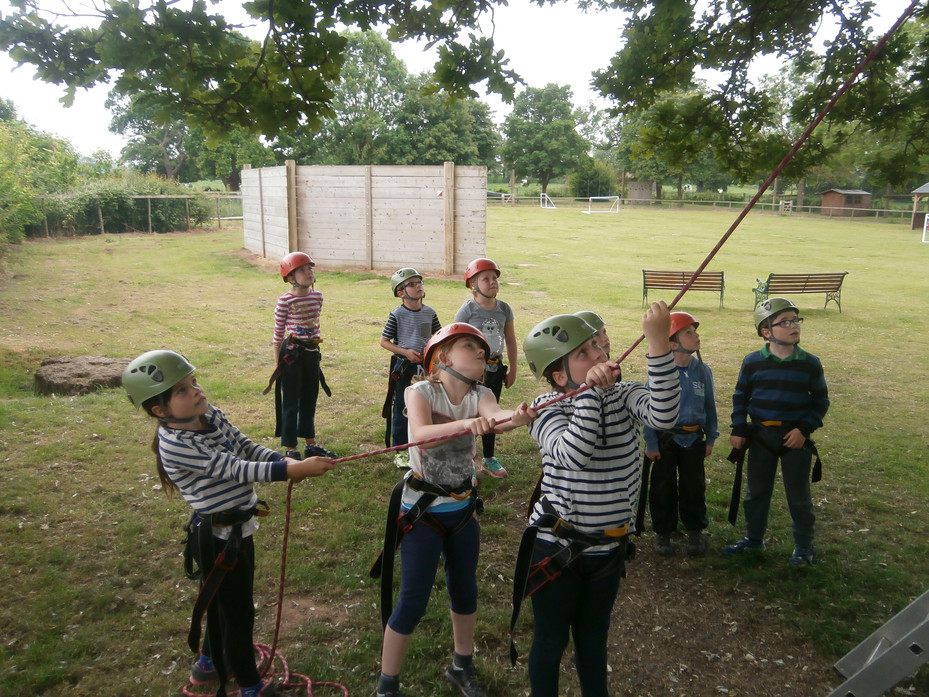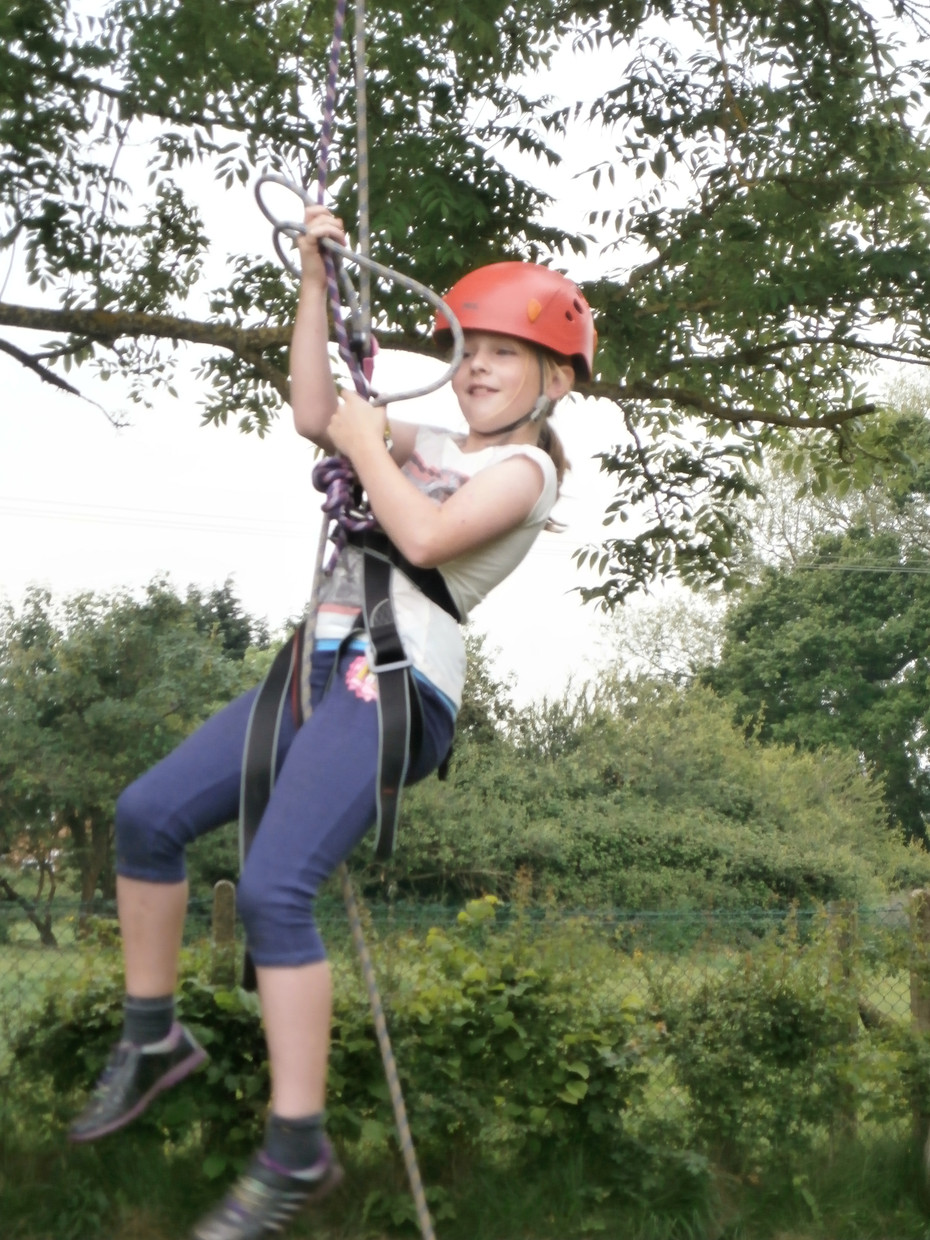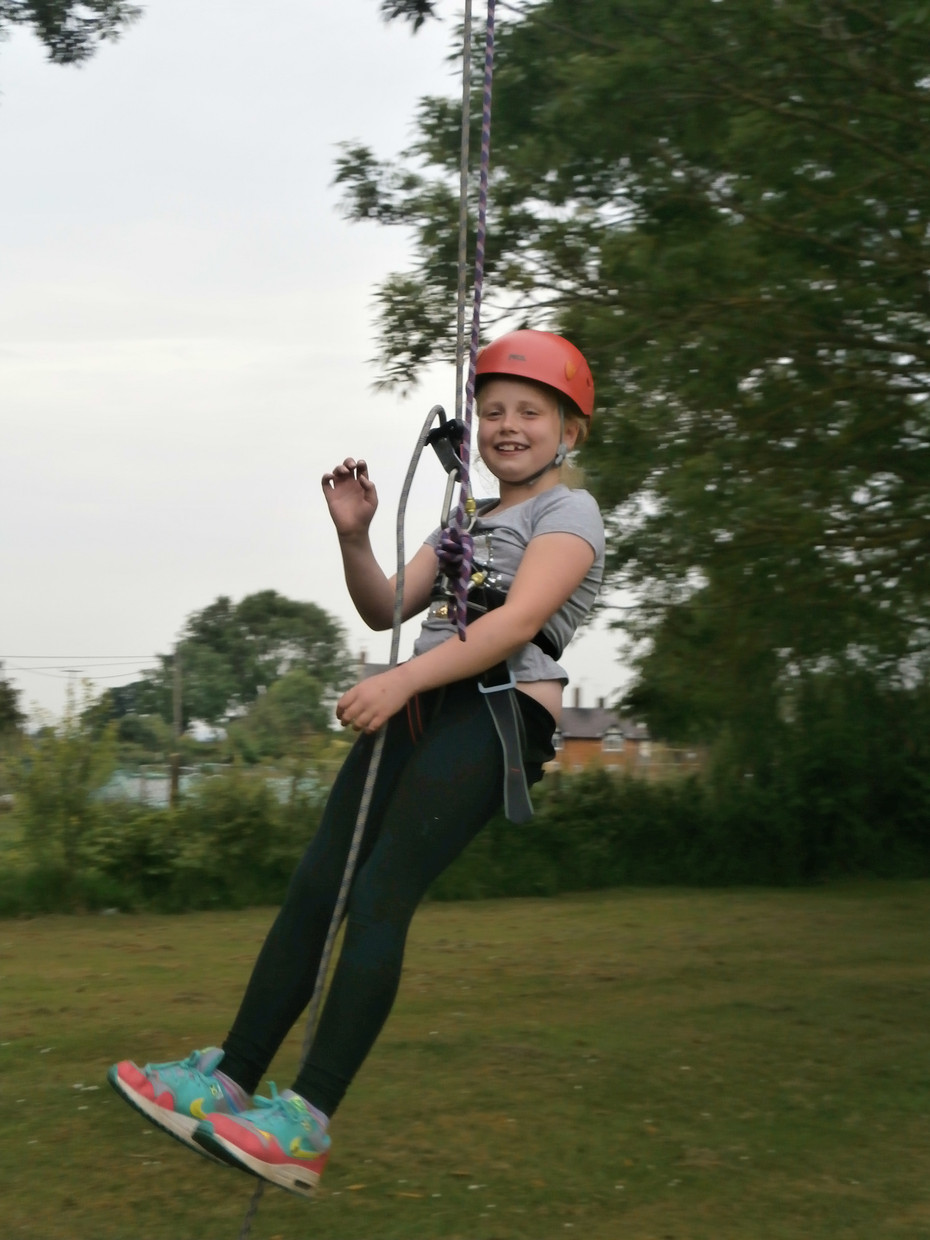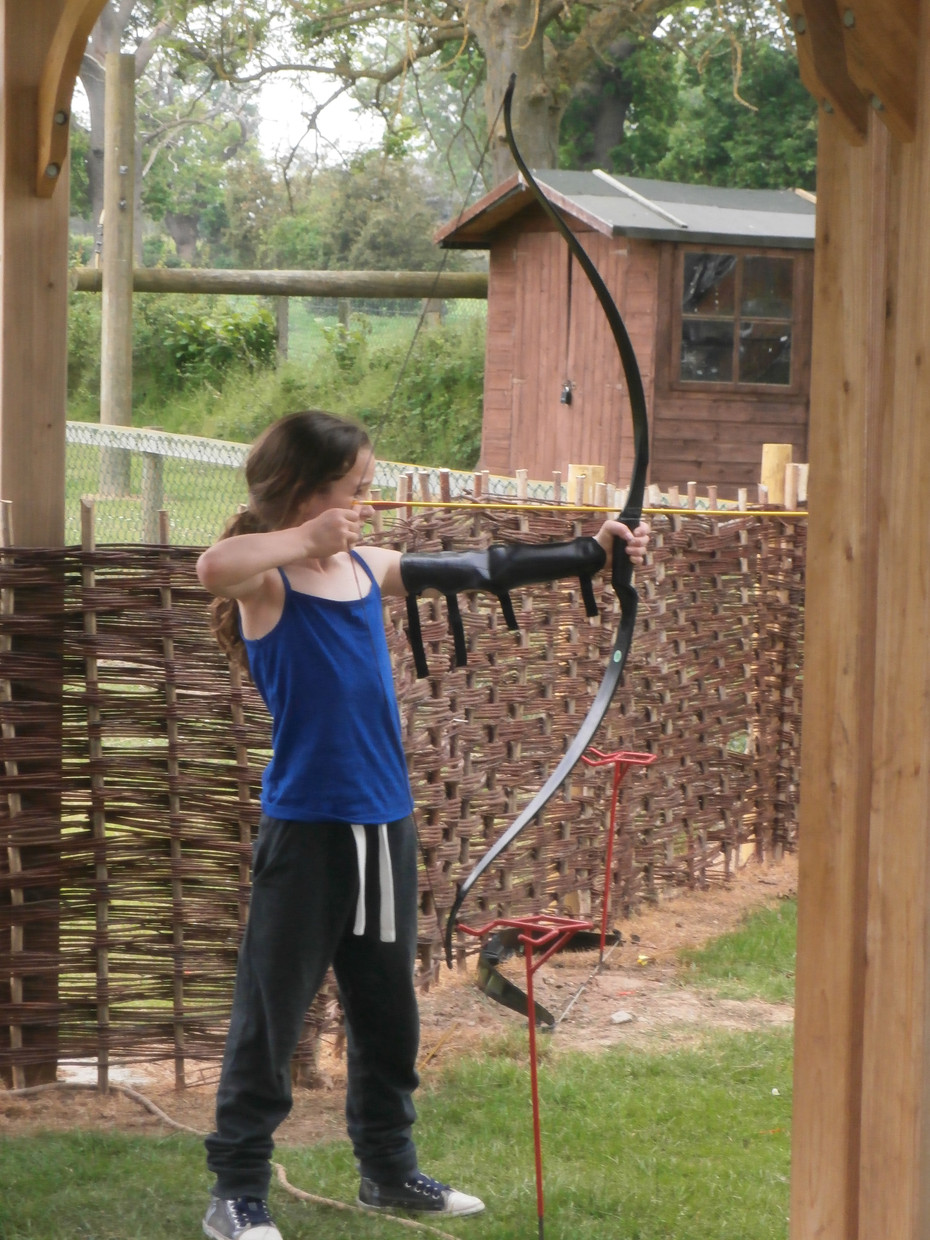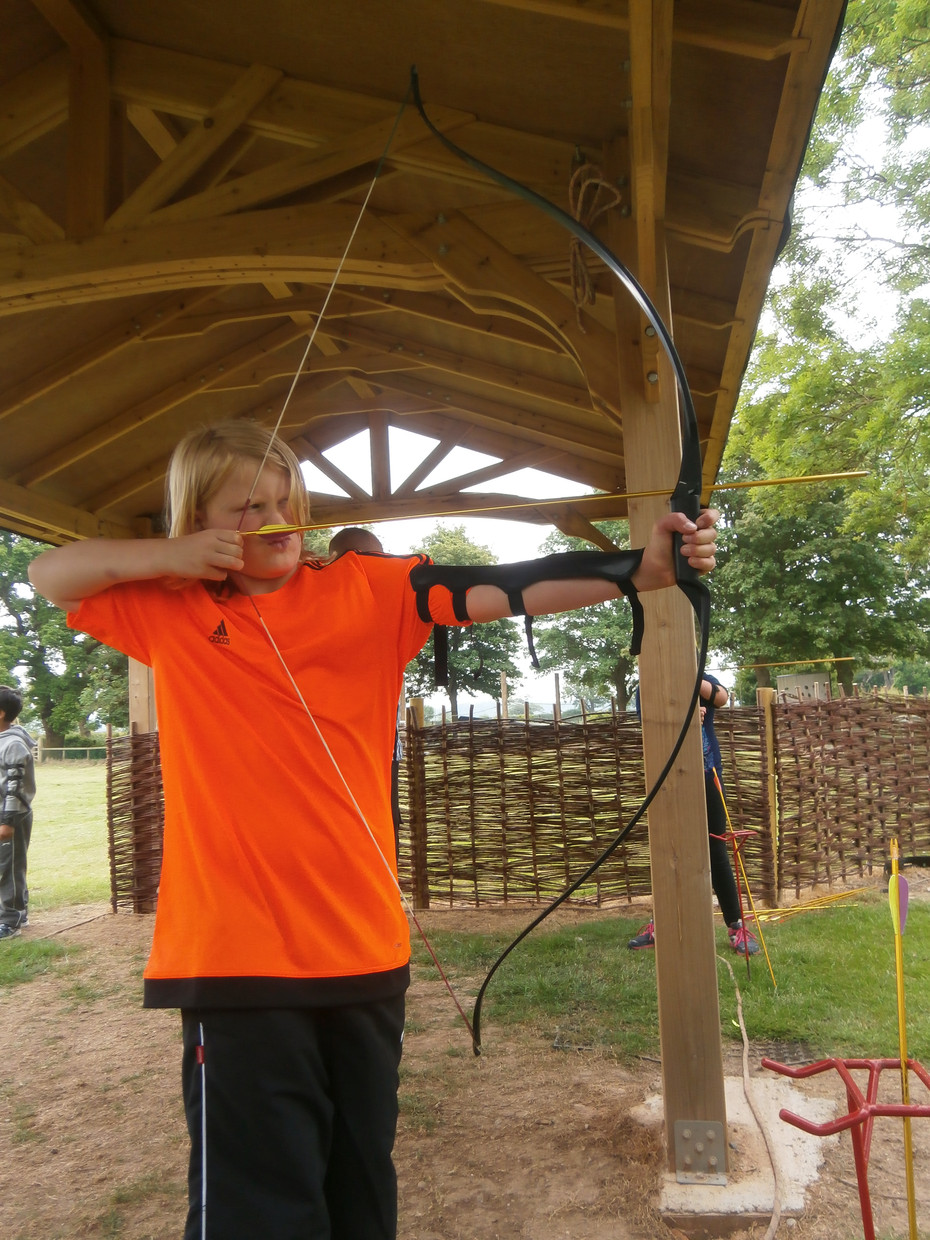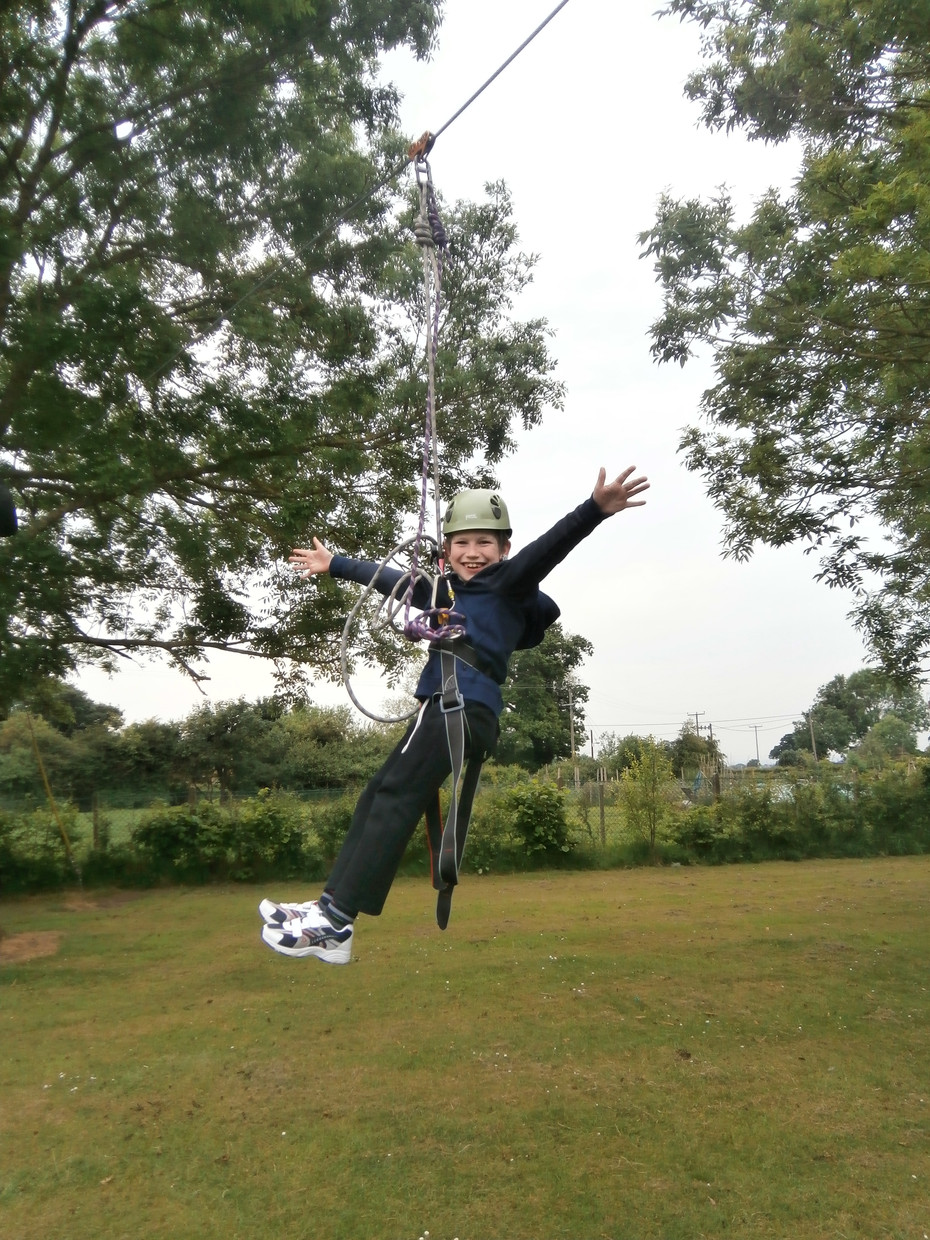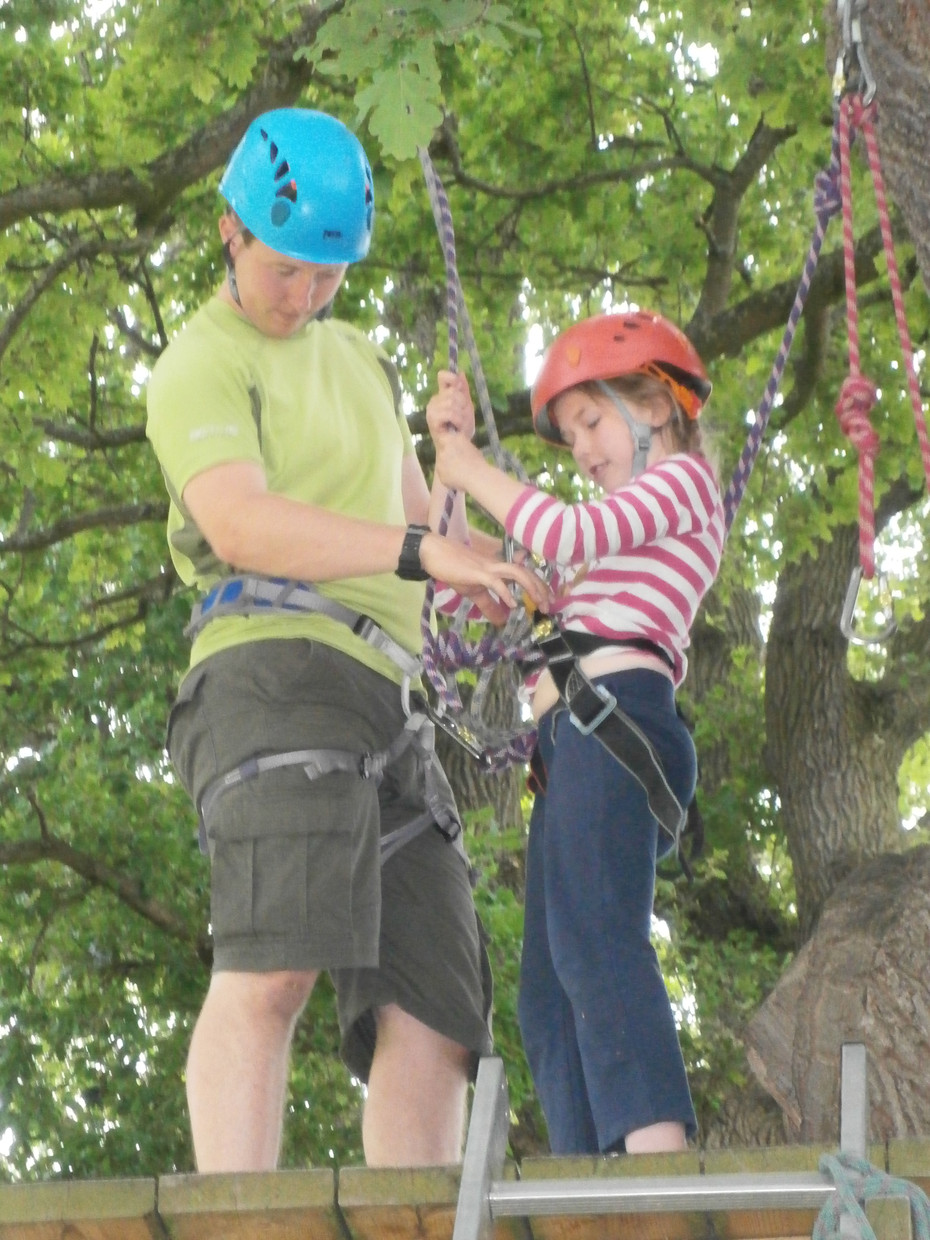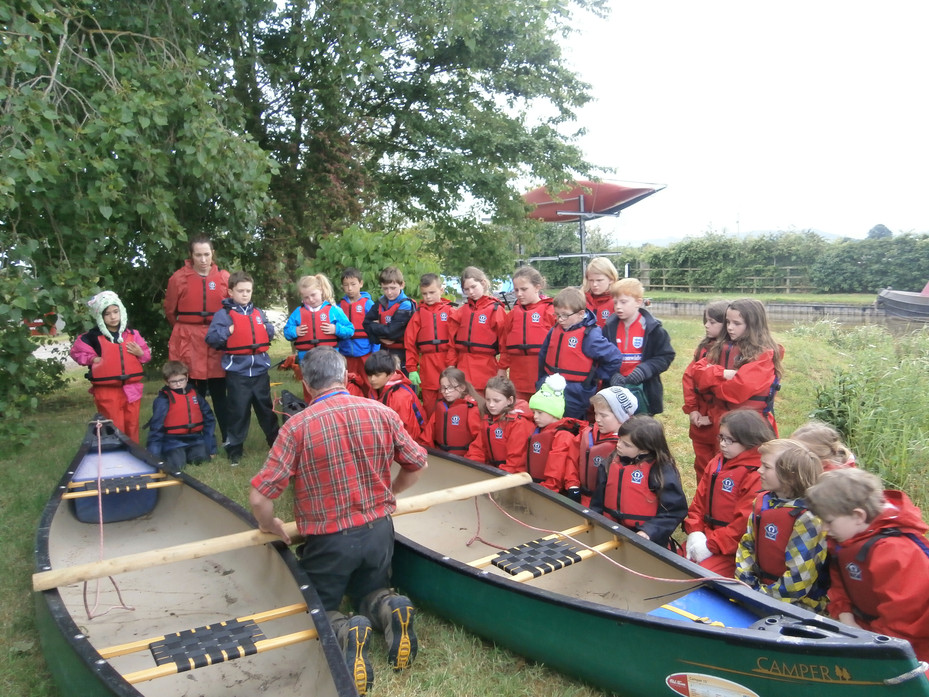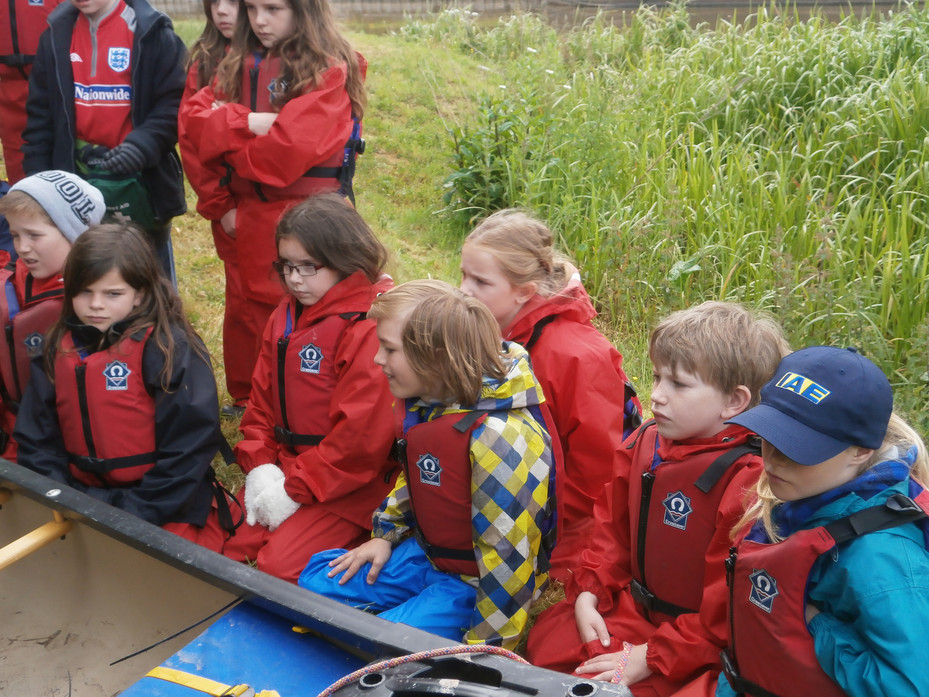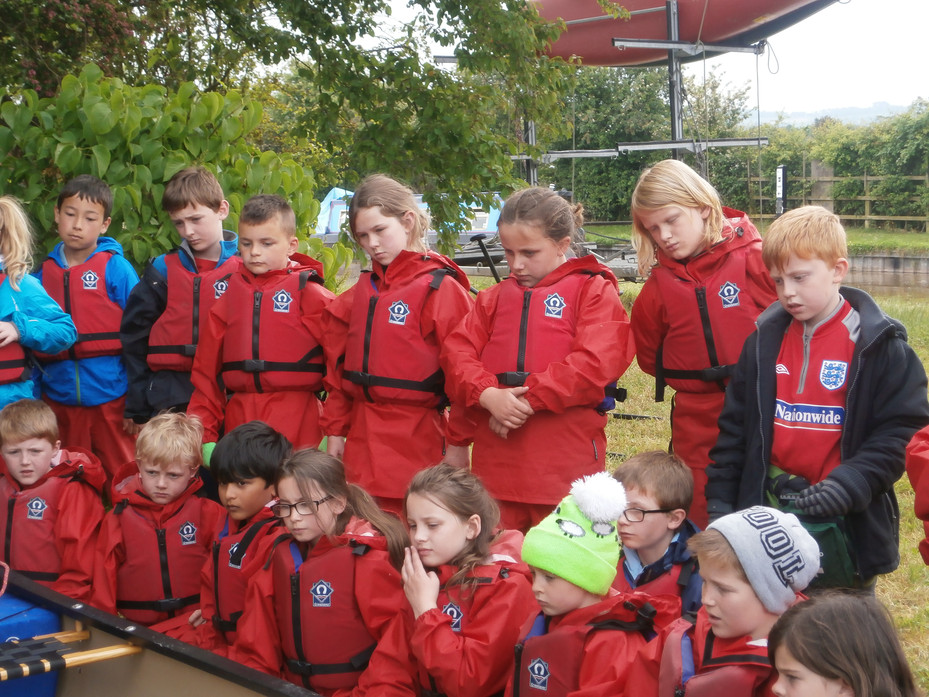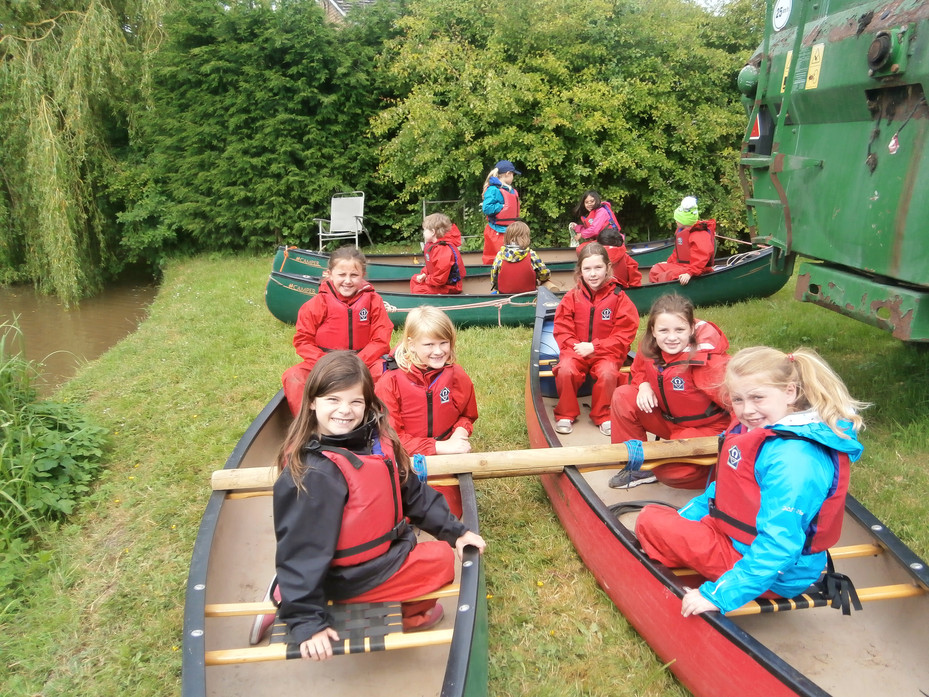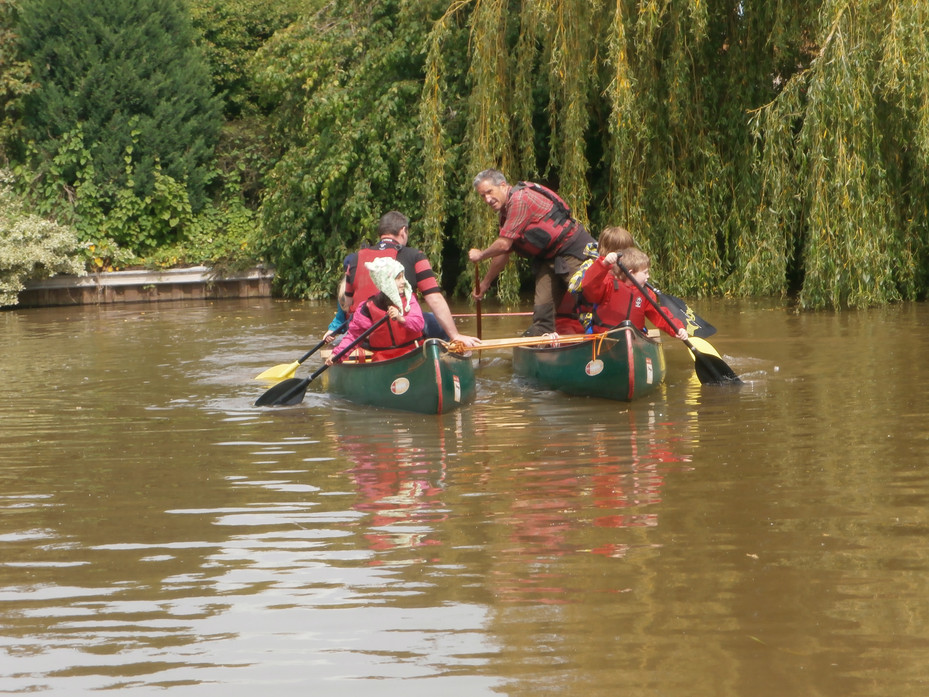 Eaton's Got Talent 5.6.015
Congratulations to Mackenzie for winning Eaton's Got Talent. James and Issy were awarded second and third and Kai won the children's vote. All the acts were brilliant! Thank you to the PTA, staff and judges who helped make this another successful event.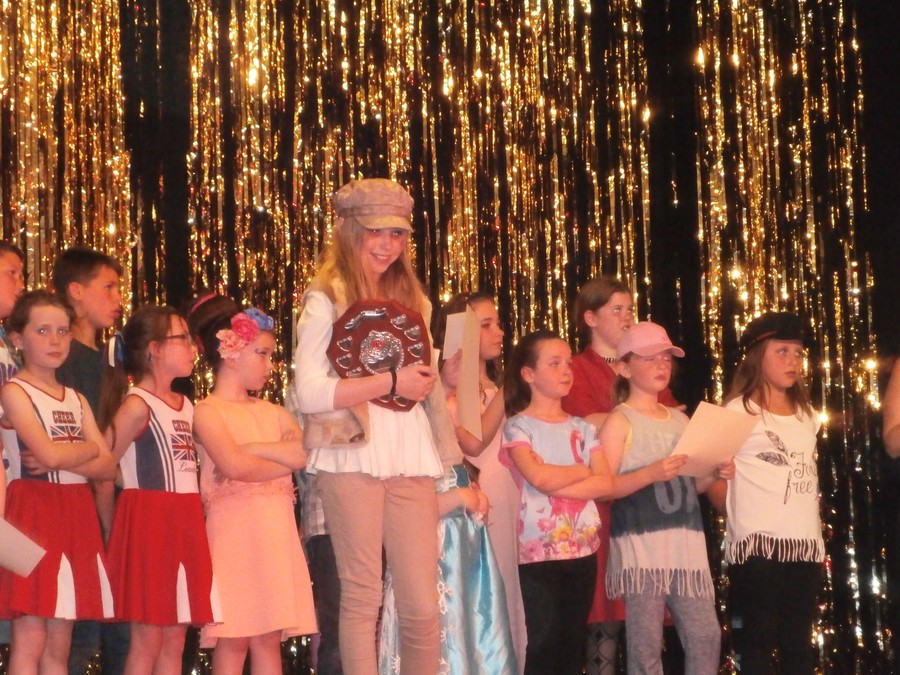 Cyber Bullying Workshop 26.3.2015
The school had a visit from the Express Youth Theatre who lead a workshop about how to recognise cyber bullying and how to deal with it. The children played games and created drama freezes.
Solar Eclipse 20.3.2015
The whole school went outside to view the solar eclipse. The children made pin hole viewers in advance and used solar glasses to view the sun carefully. We invited parents in to view the eclipse with us.
Red Nose Day 13.3.2015
The School Council have organised the Red Nose Day activities to help raise money for Comic Relief. They wrote the piece for the newsletter, put posters and balloons up, sold red noses, presented the assembly and organised the music for the danceathon. The school has managed to raise a fantastic £1000.05!
World Book Day 5.3.2015
To celebrate World Book Day the children and staff came into school dressed up as their favourite story characters. Each class listened to stories read by different teachers during the week and made pop up books.
Fizz Bang Pop! Science Day 3.3.2015
The whole school took part in a science day linked to our topic of Pop! First, the children practicied different scientific spellings in their phonics lesson. Then they watched a Mad Science assembly where they saw gases explode, liquids fizz and even Miss Welch on a hover board. They they then rotated around different activities. They made balloon powered cars, volcanoes and popping candy artwork. They also completed experiments to see how much carbon dioxide was produced by popping candy and cola and made beautiful bubbles.
Year 1&2 Residential 27.2.2015
The Year 1&2 class went on a residential visit to Tattenhall. They climbed trees, swung on zip wires, did obstacle courses and completed problem solving games. They were brilliantly behaved, cheered each other on and all took part in the activities. The children and staff all had a fantastic time!
Athletics Competition 5.2.2015
The KS2 children took part in an athletics competition at Tarporley High School. Well done to all the children who took part.
Freddie Fit 30.1.2015
Phil from Freddie Fit visited our school again. The children enthusiastically danced, jumped, skipped and did the limbo. A brilliant day learning about keeping healthy and the importance of exercise.
Story Writing 29.1.2015
Year 3&4 created digital stories using the free Collins Big Cat story app on the ipads and the website http://www.carnegielibrary.org/kids/storymaker/embed.cfm They shared the stories they had written with Year 1&2 and Reception children. Then they helped the younger children to write their own stories.
Basketball Competition 15.1.2015
The Year 5&6 team came second! Well done to all the players. They worked brilliantly as a team and were a credit to the school with their behaviour.
Anti-bullying Week 12.1.2015
The whole school took part in Anti-Bullying Week activities. The Reception children listened to a story and asked their own questions, Year 1&2 completed thought provoking activities, Year 3&4 produced drama pieces and Year 5&6 discussed cyberbullying with a visiting police man.
Christmas Nativity 10.12.14
A wonderful performance by the children. They sang beautifully, read different poems and the Reception children all created the Nativity scene on the stage.
Year 5&6 and Reception working together 2.12.2014
The Year 5&6 pupils worked brilliantly with the Reception children this week. They helped them to complete their PE activities and then they created illustrated stories together.
Computing week 1.12.2014
The whole school took part in a computing week. The Year 5&6 pupils started the week by creating games using espresso coding. They then showed these games to the Year 3&4 pupils, who in turn created their own games and shared them with the Year 1&2 pupils. Finally the Year 1&2 pupils helped the Reception children to create their own games using simple algorithms.
Christmas Fair 29.11.2014
The Christmas Fair was a great success! Elsa, Anna and Olaf from the Frozen film performed an exciting show for the children. There was a games room, craft stalls, delicious food, live band and of course a visit from Santa in a beautifully decorated grotto!
Art Exhibition 5.11.2014
Over the term, the children have produced different pieces of artwork. They then chose their favourite piece to go on display in an Art Exhibition for family to purchase. The standard of the artwork was great and the exhibition evening was a great success.
Mad Science 25.11.2014
We had a visit from Mad Science who showed us some very exciting experiments in an assembly. The children could hardly stay seated because they were so amazed!
Junior Chefs 20.11.2014
The children were fortunate to have a visit from the Junior Chefs. The children learnt about Fair Trade products and all got to make tiramisu.
Harvest 10.10.2014
The whole celebrated the Harvest festival by sharing poems, singing songs and telling a story about how bread is made.
Oulton Park Walk 7.7.2014
The whole school took part in a sponsored walk around Oulton Park Race Track. Some of the children even ran around it twice!
Welsh Birds of Prey Centre 22.5.2014
The whole school experienced a fantastic visit from the Welsh Birds of Prey Centre. The children got to see different owls, a kestral, a buzzard and a red tailed falcon. Some of the children showed their strength by holding up the HUGE owl.
Foundation Stage Football Match 15.5.2014
Our Foundation Stage class played brilliantly in a competitive football match. They were all really enthusiastic and played their socks off!
Sponsored Run 12.3.2013
Some of the children chose to do a sponsored run for Sport Relief. Iris, Graham, Lewis, Finn, Oliver and Miss Valentine ran 10 kilometres (20 laps around the school field).
Well done!
Condover 5.3.2014
Year 5 arrived back from their trip to Condover with well deserved, smiling faces. They were brilliantly behaved, cheered each other on and all succeeded on the activities.
Crocodile Joe 27.2.2014
The whole school took part in a session with Crocodile Joe. He told us all about crocodiles, snakes, spiders and lizards. We even got to hold a python and stroke a blue-tongued skink!
Foundation Stage Sharing Assembly 14.2.2014
Our Foundation Stage class performed their first sharing assembly. They were brilliant! They talked about their recent trip to China town, the Chinese numbers and letters they have learnt in class, they shared a song that they have learnt and showed artwork that they have produced.
FreddyFit 31.1.2014
The children and staff all took part in some fantastic fitness sessions with Phil from FreddyFit. They all danced and completed various hoola hoop challenges as part of the healthy lifestyle demonstrations. Everyone enjoyed taking part and learnt about the imporatance of taking care of our bodies.
Johnny the Journeyman 31.1.2014
We had a great assembly by Johnny Gillet all about the story of the Chinese lion. The children were captivated by the wonderful way he told the traditional tale.
Reception's Visit to China Town 30.1.2014
Our trip to celebrate Chinese New Year!
First we went to the CFCCA(The Centre for Chinese Contemporary Art) and we looked around the gallery. After our snack we made our own moving horses and decorated them. We used lots of gold and red for the Chinese lucky colours. We had lunch there and then we drove to Chinatown where we saw lots of lanterns hanging in the streets to celebrate the new year. We went into Ho's Bakery and chose a cake which we ate under the Pagoda. We saw the huge Chinese arch and walked underneath it before we got back in the mini-bus to come back to school. We had a lovely time and we were all wonderfully behaved!
Owl Vist 28.1.2014
The children had a fantastic visit from three owls. They learnt all about an owl's eyes, bones and diet. They were able to stroke them and ask their own questions.
Digital Art 23.1.2014
Year 3&4 had a visit from the artist Fiona Wilkinson. She helped the pupils to create digital artwork based on the theme of 'The colours of life in Brazil'. The pupils used computer software to copy and paste, resize, colour and build up layers of images.
Children In Need 15.11.2013
The whole school raised money for Children In Need by wearing their pyjamas to school.
Power Wise Training 5.11.2013
The whole school took part in a session to learn about the dangers of electricity. They learnt how to safely switch off electrical products and how to be aware of the dangers outside.
Ancient Egyptians 30.9.2013
Year 3&4 have been learning all about Ancient Egypt. So far they have researched the lives of the rich and poor using the internet, they have wrapped each other up as Mummies, built pyramids out of a variety of materials, designed and made Ancient Egyptian artefacts and havewritten historical stories.
Sports Day 17.7.2013
Congratulations to all the pupils who competed in the
Languages Day 5.07.2013
The children took part in a whole school Languages Day where they explored the languages and cultures of Spain, Italy, Germany and France. They tasted food, learnt new words, sang songs, played games and explored themed websites.
Science Day 17.06.2013
The whole school took part in a variety of exciting science experiments including:
- building bridges out of marshmallows and spaghetti
-racing dragsters
-making slime
-creating speakers
-designing a mechanism to save an egg
-investigating the Goldilocks and the Three Bears crime scene
The pupils enjoyed the different hands on experiments and learning about the importance of science in everyday life.
Midsummer Watch Parade Art Workshop 18.06.2013
Year 5&6 took part in an art workshop to create masks for Chester's Midsummer Watch parade with the artist Russell Kirk. The parade is on Saturday 22nd & Sumday 23rd of June at the Town Hall at 2:00pm.